Ontario School Board trustee candidates Cameron Bonesso and Robert Kolosowski are running in this year's municipal elections in hopes of improving the quality of education.
The province's education system is currently facing several challenges, including staff shortages and students falling behind after two years of pandemic disruption.
True North spoke to Bonesso and Kolosowski to discuss their visions — and to get their take on activists wanting to make masks compulsory again and dress codes for educators amid controversy over an Oakville transgender teacher who was in class wearing massive breast prostheses.
Cameron Bonesso
Bonesso, who runs a political consulting firm, is running for the Ottawa Catholic School Board (OCSB) in Zone 10.
His platform includes advocating for increased mental health funding, improving special education, lobbying the government for smaller class sizes and ensuring educational equality.
"My top priority is … an increased funding focus for mental health programs, not just for students but for staff as well," Bonesso told True North.
"I just think it's going to be very important to make sure kids can get back into the classroom and an environment that takes them both mentally and physically," he added.
Regarding masks, Bonesso said he didn't think it was the role of trustees to politicize public health. He added that he personally does not wear a mask and believes students and parents should be free to make their own choices when it comes to masks.
Regarding the dress code for educators, Bonesso told True North that "teachers definitely need to have professional standards and those standards should definitely be applied universally."
He added that he believes the OCSB's current professional standards regarding dress code are appropriate.
Robert Kolosowski
Kolosowski, who has a background in business and economics, is running for the York Region District School Board (YRDSB) in the zone covering Richmond Hill Wards 1, 2 and 4.
In his platform, Kolosowski talks about teaching students mental health strategies, as well as putting more emphasis on teaching personal finance, computer skills, and critical thinking. In addition, he wants teachers to be hired on the basis of merit and qualifications, not seniority.
Kolosowski also wants the board's ban on liaisons with police officers lifted and is defying calls to end O Canada playing in classrooms. He is also opposed to political agendas being imposed on students.
"I believe our schools need to be a place where students can learn to think critically and discuss different perspectives on problems," Kolosowski told True North. "Schools should not force political views on students or teachers."
"I will focus on what unites us, not what divides us. I will have zero tolerance (for) racism, identity politics and discrimination, and I will reject divisive calls to remove O Canada from schools."
When asked about those looking to reintroduce mask requirements, Kolosowski said, "The public health science is clear: Covid-19 will not go away no matter how many times we close or restrict schools."
As for the dress code, Kolosowski says both teachers and students should be subject to one – adding that children deserve positive role models and classroom environments free from sexual harassment and public nudity.
Ontario's students have been hit hard by the pandemic. A Leger poll conducted last year found that one in five Ontario parents felt their children had fallen behind during the public health crisis, while disbelieving their school had a plan to catch up.
In response to delays in learning, caused in part by lengthy school closures, the Ford administration unveiled a "catch-up plan" that includes support through tutoring and mental health funding.
Ontario school board elections will be held on October 24 in conjunction with local government elections. Voters are entitled to vote for trustees running for the board to which they wish to divert the school's portion of their property taxes.
For more information on school board elections, click here.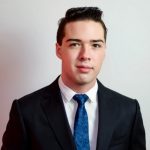 We ask readers like you to make a contribution in support of True North's fact-based, independent journalism.
Contrary to mainstream media, True North is not getting a government bailout. Instead, we depend on the generosity of Canadians like you.
How can you trust a media company to remain neutral and fair when it's the recipient of government grants? We don't think they can.
That's why independent media is more important than ever in Canada. If you can, please make a tax-deductible donation to True North today. Thank you very much.