DULUTH – Pop culture references for Duluth are numerous.
Entire libraries could be filled with books saluting Duluth and the north country. I remember Chris Farley and David Spade passing a Duluth sign during their ill-fated sales trip in Tommy Boy. And apparently every episode of Mystery Science Theater 3000 featured a Duluth Easter egg among the quips.
Still, it's fun to stumble upon a Duluth reference that's new to you or long-forgotten.
The other night I was reading Stephen King's "The Stand" and read a very short but sweet paragraph or two about a man in Duluth walking down Piedmont Avenue with a sandwich board and proclaiming the end of the world.
It's probably been 30 years since I last read King's outstanding apocalyptic novel about the struggles of survivors of a deadly flu pandemic, but not living in Duluth at the time I probably read that part without a second thought.
I decided to pick up The Stand again as part of a crazy ambitious plan to read all of King's novels and short stories in the order in which they were published. I'll come back to that in four or five years when I've finished reading these 80 or so books.
If you've ever read the unabridged version of The Stand, you'll know that at 1,153 pages, it's both a mental and physical workout. It's definitely not an easy read. (And reading it now, in the age of COVID-19, provides another layer of interest for this steady reader.)
But seeing Duluth's small but memorable inclusion in one of my favorite books was an easy moment to stash somewhere in my brain where I store useless trivia.
I hope you all have a great weekend and can come up with a Duluth reference or two while consuming the movies, books, or music.
Here are some DNT highlights from the past week: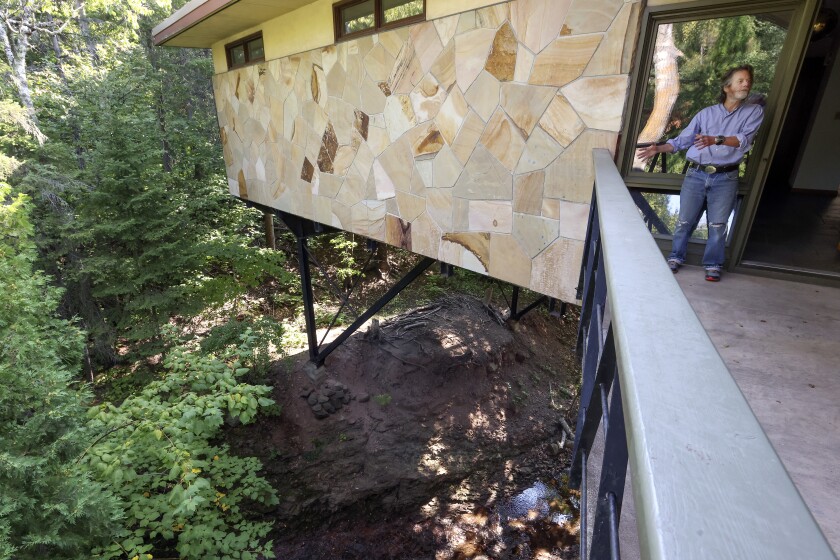 Stories about one-of-a-kind homes are always well read, and the home that DNT Lifestyle reporter Melinda Lavine recently wrote about is certainly considered one-of-a-kind.
As the headline says, "Duluth 'floating' house is yours for $750,000."
Lavine and DNT photographer Steve Kuchera took a look at the home in the Congdon Park neighborhood and shared their findings with readers over the past week.
Lavine writes, "The three-bedroom, three-bathroom features vaulted ceilings, an indoor pool, natural woodwork, fireplace and tons of built-ins, shaggy carpeting with matching area rugs and vanity tops. The vertical brick of the foyer extends to the outer wall."
Sounds like a fun and chic tree house for adults!
$750,000 right?
Could someone offer Weekly Wave a loan?
While I rummage between the pillows on my couch for some loose change, you can read more about Lavine's interesting house and check out Kuchera's photos here.
Last week, Weekly Wave ran an article in the same place about how Cirrus supports a rescue program called Pilots N Paws, which rescues dogs destined for euthanasia and reunites them with families.
This week, Superior Telegram's Maria Lockwood tells us a heartwarming story about teenagers and adults rallying around an injured bird of prey.
Aside from the fact that the story has a happy ending, "Weekly Wave" doesn't reveal any further details. Click this link to find out how Marlys, a 4-year-old bald eagle, was rescued and how he is doing today.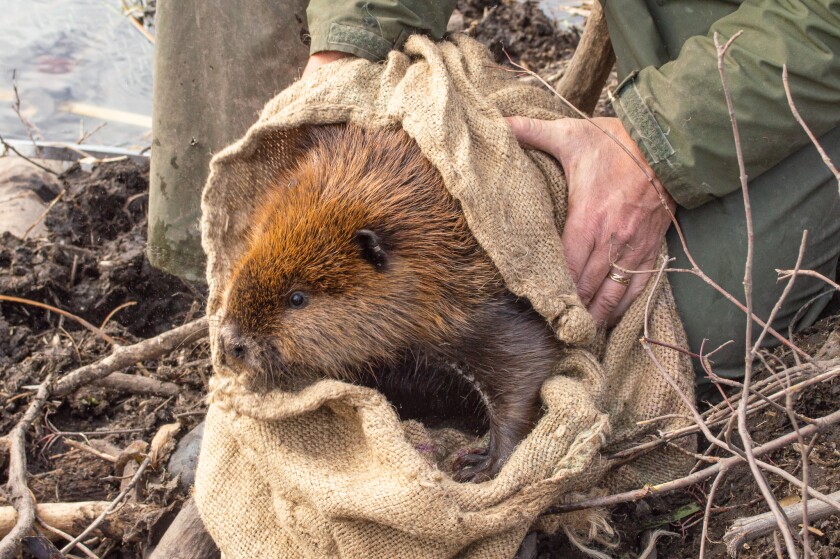 You might want to read this story after breakfast, not during. But the wait will be worth it.
I mean, the headline "beaver jewelry found in wolf dung" warrants further investigation, right?
Outdoors reporter John Myers finds some of the most fascinating stories we'll ever publish. In this case, scientists learn interesting things about wolves from their droppings.
Luckily for Myers, writing his lengthy story didn't require him to actually conduct the Doo-Doo investigation; His sources were happy to share this information. The beavers, not so much.
When your breakfast is done, please read more about what scientists are learning about wolves from the "clues" they leave behind.
Here are a few more stories from the past week that I thought you might enjoy:
Editor's note: Weekly Wave is a newsletter I publish every Friday morning. Please consider subscribing – it's free – and will only appear in your inbox once a week.
Here you can sign up.
window.fbAsyncInit = function() { FB.init({
appId : '929722297680135',
xfbml : true, version : 'v2.9' }); };
(function(d, s, id){ var js, fjs = d.getElementsByTagName(s)[0]; if (d.getElementById(id)) {return;} js = d.createElement(s); js.id = id; js.src = "https://connect.facebook.net/en_US/sdk.js"; fjs.parentNode.insertBefore(js, fjs); }(document, 'script', 'facebook-jssdk'));



Source link