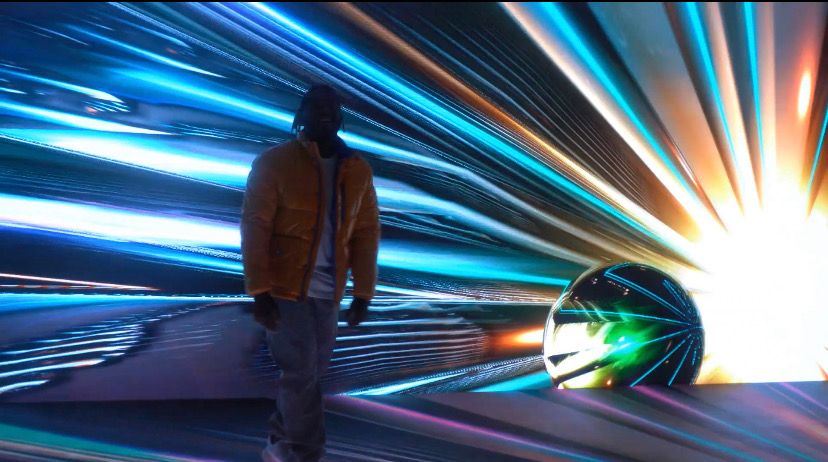 It's true – it's the passion and mindset behind the business that allows Laron Louis and his fellow entrepreneurs to survive and persevere. Today, Laron Louis applies his creative artistry to many different business ventures. Including long-term partnership with BeardedFilmz Co with over 25 different visual production projects. The videography company thrives on one mission: if you can imagine it, you can do it!
Laron Louis is very familiar with this concept as he has established and established partnerships and collaborations with many companies and businesses. His focus is art and technology. No Boundaries Academy has a Founder and CEO with one goal: "Make to create through innovation".
Laron Louis is an entrepreneur out of sheer love of art and technology. It's not about money for the CEO – "Don't come up with an idea or start a business because you can make money out of it. Rather do it because you will enjoy it too. That's the passion you'll always need in hard times," he says. Laron started his business when he was broke and now business is booming. He continues: "…Tough times are coming. But it is selection Not chance that definitely determination."
His recent collaboration with OptiView 360 Entertainment; which specializes in digital marketing and entertainment. Optiview 360 – pictured above – hosts events and exhibitions and is located on the outskirts of Orlando/Longwood, Florida. Through his artistic endeavors, Laron Louis has designed everything from album covers, films and screenplays to much more. "No Boundaries Academy is disciplined not only in the art of 'production design,' but also in 'life design,'" says Louis. Starting out as a simple after-school program, the CEO's greatest hope is to make No Boundaries Academy a franchise that's both for-profit and continues the community service. All in all, he continues to strive to not only make a difference, but to make an impact on the next generation in the community. "We are interested in the future, because that is where the company will go," says the CEO.
Based in Orlando, Florida, No Boundaries Academy serves youth through education, philanthropy and responsibility. They have worked with people and businesses on several projects over the years – the first being in 2019. With the help of Orlando Jr. Magic, a junior NBA affiliate, the All Stars Are Bright No Boundaries Academy provided sports, mentoring and tutoring to athletes. Specifically, No Boundaries Academy offers STEM (Science, Technology, Engineering, and Mathematics) education. As the CEO puts it, "Youth need to know that there are possibilities beyond their reality."
The focus is not only on athletes. Other No Boundaries Academy projects have included helping teens build robots, learn algebraic elements that make programming less intimidating, learn to code, and create video games. STEM/STEAM (Science, Technology, Engineering, Arts and Mathematics) serves as a therapeutic/recreational medium for autistic youth and motivated teenagers whom he mentor and mentor. Laron Louis' partner and childhood best friend at Beauty Management Solutions (a company that serves budding entrepreneurs) helped him see that a business is a vibrant culture and a reflection of the community with it. "Motivated people motivate people. Leadership begins in the heart, not in the mind. You can love people without leading them, but you cannot lead people without loving them."
It was Orlando's culture and community that inspired and shaped Laron Louis: "The Orlando community is a vibrant metropolis with a wealth of art and community. It shaped me into the individual I am today," says Louis.
The value of education, especially for youth, is priceless. Through an internship, Laron Louis grew up and developed into the professional he is today. He had done an internship at a digital media company, Future Media Concepts, where he learned so much of what he applied to his career. As an entrepreneur, he knew what he was learning was what he could bring back to his community in an impactful way. "I'm just different or unique because I'm one of those guys who came up with an idea and wasn't afraid to start, although I've failed a few times – I just kept going," says Laron Louis.
media contact
Name of the company: Limitless Production & Optiview 360
Interlocutor: LaronLouis
E-mail: Send e-mail
Federal State: Florida
Country: United States
Website: https://optiviewentertainment.com/