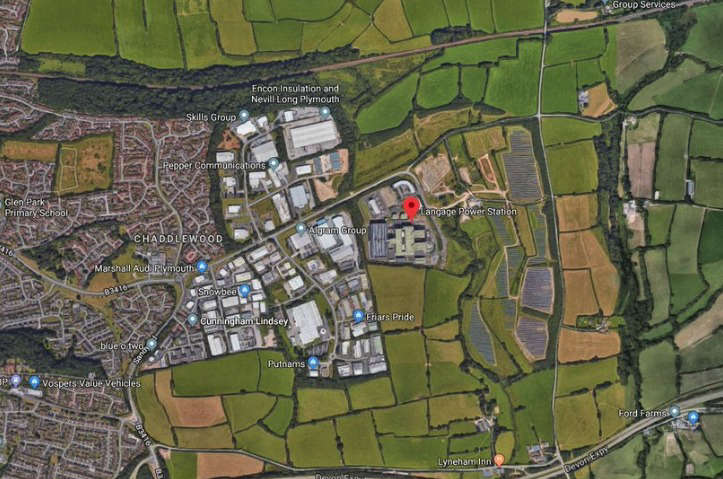 Langage Energy Park (Image courtesy of Google Maps)
The councilors are discussing what a free port will mean
South Hams councilors have been asked to vote between sheep and jobs during a debate on proposed Plymouth and South Devon Freeport – including an exchange on the relative merits of eating grass or money.
They discussed the need to purchase land for the proposed Langage Energy Park through Compulsory Purchase Orders (CPO).
In April, South Hams District Council (SHDC) agreed to take part in the free port project involving Plymouth, South Hams and West Devon.
Free ports are areas where normal tax and customs regulations do not apply. Imports can enter with simplified customs documents and without paying duties.
Throughout Thursday's council meeting [22 September] Members discussed a recommendation for the approval of land adjacent to the A38 at Langage, which may require forced purchase.
The court costs for this could reach £350,000.
Green Councilor for Dartington and Staverton, Jacqi Hodgson, criticized the plan and suggested the land could be put to better use.
She said: "We need the land we have for food if we are to reduce our carbon footprint as massively as we need to, and we will need as much land as we can to grow our food.
"And I know this is all about money, but as the saying goes, 'You can't actually eat money.'
"I would just ask if we are to claim a net gain in biodiversity, how are they going to do that by converting green meadows that currently support sheep farming and food production?"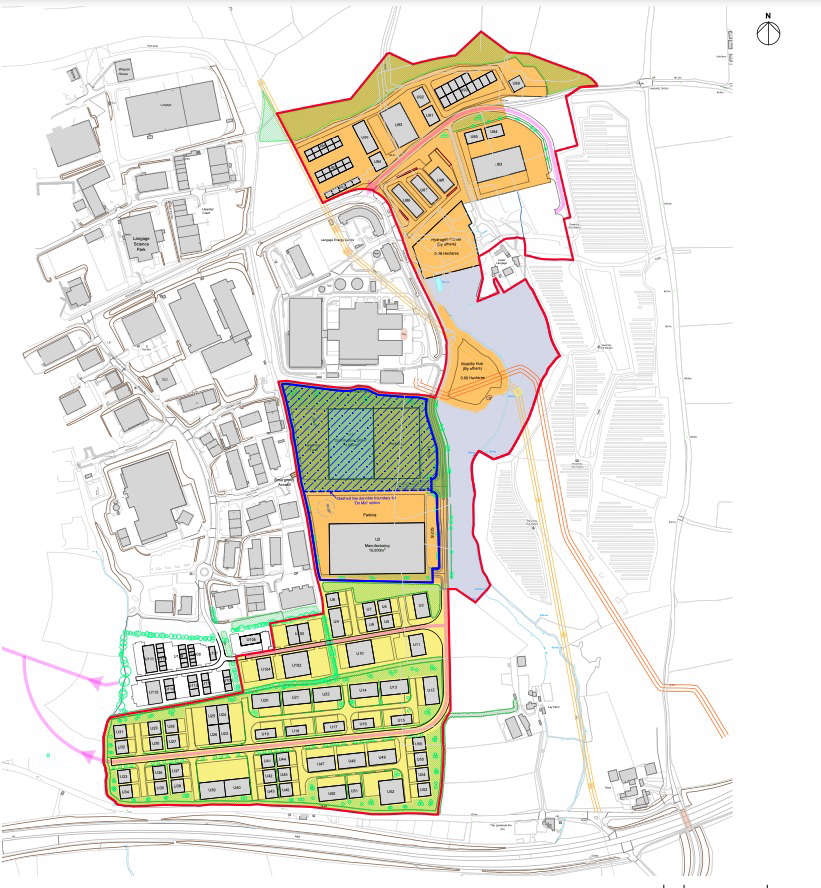 Langage Energy Park including area that may have to be foreclosed on (image courtesy of SHDC)
Council leader and Conservative member for Salcombe and Thurlestone, Judy Pearce, responded by highlighting how the economic benefits outweighed the disruption.
"It's all very good to say we should keep sheep on the land or build houses instead or something," Cllr Pearce said. "But actually, this freeport is going to offer some really good paying jobs."
Cllr Pearce proposed that successful companies and well-paid employees pay taxes that benefit all members of society.
"If we don't have things like free ports and employment zones, we don't get any of those taxes — none of those business taxes. And there will be no money to run any of our public services.
"So make your choice. You can either have sheep or we're better off. And a lot of people these days are vegetarian anyway. So what are you going to do, go out and eat the grass?"
Langage Energy Park is one of three free port tax sites proposed for Devon. The others are at South Yard in Devonport and are part of the Sherford Employment Zone; Providing a total area of ​​around 130 hectares for development.
The vote to approve the compulsory orders passed with 21 yes, 4 no and 4 abstentions.
Total capital investment in the Freeport is expected to reach £311m; consisting of a £25m government seed grant and supplemented locally with £29m. Total private sector investment is expected to be close to £247m.