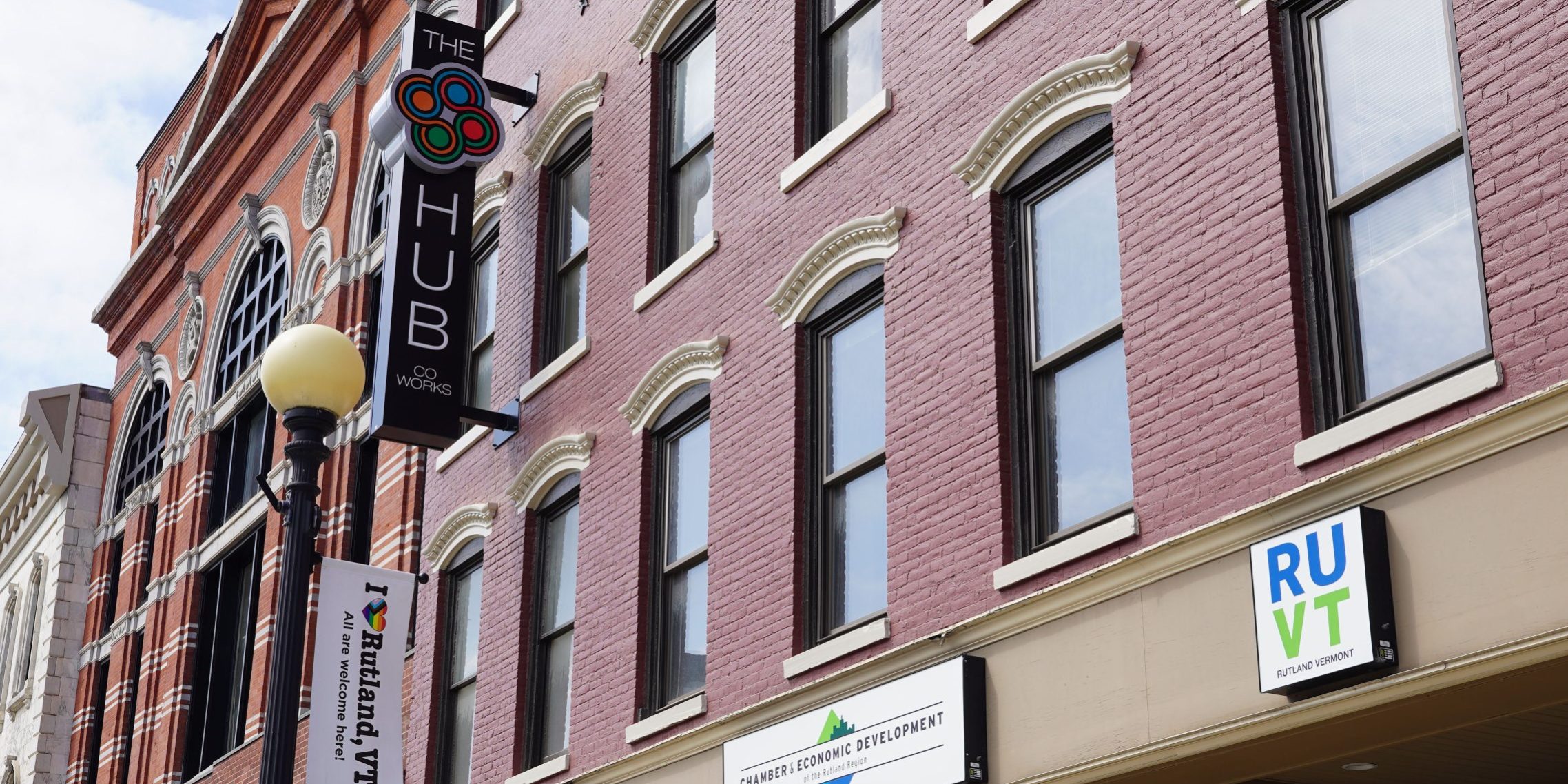 The Chamber and Rutland Area Economic Development will receive $1,492,687 in federal grants and matching dollars to support local entrepreneurship and innovation.
Vermont Business Magazine The Rutland Chamber and Area Economic Development (CEDRR) has been awarded a nearly $1.5 million Venture Challenge grant through the U.S. Economic Development Administration's (EDA) Build to Scale (B2S) program. The announcement was made on October 5, 2022. CEDRR worked with the Center for Rural Innovation (CORI) to apply for this grant under the CORI Rural Innovation Initiative 2022, a technical assistance program enabling rural communities to create inclusive digital economies that support scalable entrepreneurship. and the creation of technological jobs.
The Initiative was launched in 2018 by CORI and its mission-aligned collaborating organization, Rural Innovations Strategies, Inc. (RISI). To date, this program has graduated 29 communities and helped rural organizations secure over $29.9 million to develop strategies and implement programs that can accelerate their local digital economic development efforts.
"The work that goes into the Rural Innovation Initiative process requires intense focus, unwavering optimism and a clear vision for the future – which is why it has been so exciting to see these communities receive Build funding. to Scale," said Matt Dunne, Founder and Executive Director of CORI. "This is our fourth year running this program, and each year we are increasingly inspired by the commitment of these rural leaders to transform their local economies with new technology pathways that serve their community. We can't wait to see what awaits them as our network continues to grow. »
"CEDRR's Board and staff are very pleased that Rutland's Technology Startup Incubator is becoming a reality for Rutland City, County and State," said Lyle Jepson, Executive Director of CEDRR. "It has become a reality thanks to the great
partnerships that have been forged and thanks to the unwavering support of all parties involved.
With the $1,492,687 provided by the Venture Challenge grant and matching funds, Rutland plans to launch the Rutland Tech Startup Incubator to inspire a regional culture and tech innovation community, create and implement a program scalable technology support and develop a network of technology providing mentors and investors. entrepreneurs the human and financial capital needed to develop and grow their business.
"This is encouraging news for Rutland County and I am grateful for CEDRR's hard work in securing this grant," Vermont Governor Phil Scott said. "Growing the economy in all regions of our state is a top priority for me and my team, and investments like this make a big difference."
"The Town of Rutland is pleased to support this important economic development project," said David Allaire, Mayor of the Town of Rutland. "We also acknowledge and appreciate the support provided by the State of Vermont and our local business community."
This public-private partnership between CEDRR and MKF Properties is joined by the City of Rutland, State of Vermont and Rutland Regional Medical Center as local partners who funded the community portion of the grant. Other local partners supporting this app include Castleton University, Center for Women & Enterprise, Vermont Small Business Development Center, Velco, Green Mountain Power, MINT-Rutland's Makerspace, NAACP-Rutland Chapter, USDA, Evolve Rutland, Four Seasons Sotheby's International Realty and Rutland Regional Planning Commission.
The 2022 Build to Scale program awarded 51 grants to applicants from 31 states. The grants represent a combined federal investment of $47 million. Rutland was one of eight rural nominees to receive the award this year. Rutland is also a member of the CORI Rural Innovation Network, a growing collective of rural communities in 24 states across the country working to train local residents in digital skills, employ them in new economy jobs and to empower them to launch the startups that will drive their future economies.
About the Chamber and Rutland Area Economic Development
The Rutland Area Chamber of Commerce and Economic Development (CEDRR) was founded in 2020 as a result of the merger of the Rutland Area Chamber of Commerce and the Rutland Economic Development Corporation. The organization strives to ensure that the greater Rutland area has a vibrant and diverse workforce in the 21st century. CEDRR's vision is for the greater Rutland region to be recognized as the most
collaborative, innovative and friendly place in Vermont to live, work, play and grow a business.
About the Rural Innovation Center
The Center on Rural Innovation (CORI) is a national nonprofit organization committed to advancing economic prosperity in rural America through the creation of inclusive digital economy ecosystems that support scalable entrepreneurship and the creation of technological jobs. Founded in 2017, CORI is at the heart of a dynamic social enterprise focused on closing the rural opportunity gap. To maximize all possible resources to address this critical issue, the organization is partnering with a taxable nonprofit organization, Rural Innovation Strategies, Inc. (RISI), and a seed fund, CORI Innovation Fund ( CIF), focused on technology start-ups located in rural areas.
Chamber & Rutland Area Economic Development