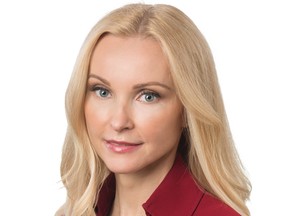 content of the article
Alberta's greatest competitive advantage is its willingness to adapt and innovate. With an energy sector in transition and the need to diversify its economy to provide diverse opportunities for its investors and workers, Alberta continues to reinvent and recover. Policy makers have a crucial role to play in helping to enable cost-effective and innovative financial services without compromising investor protection and financial stability. Combined with the entrepreneurial spirit of Albertans, the province provides fertile ground and support for agile regulatory solutions geared towards sustainable solutions for a diversified economy.
content of the article
This is beginning to happen. The Alberta government registered its first captive insurance company, Great Pacific Financial Ltd., in August. Captives are self-insurance vehicles for businesses that cannot find suitable insurance, traditionally very popular in Bermuda or the Cayman Islands. This is the start of a potentially multi-billion dollar industry here in our province.
content of the article
Historically, Alberta has always felt that financial services in Central and Eastern Canada were not sufficiently sensitive to the needs of a resource-based economy in the west. Back then, banks were particularly reluctant to close mortgages on local farmers. For this reason, the Alberta Treasury Branch was formed in the 1930s to make Alberta less dependent on financial decisions from central Canada's banks. Alberta's own bank is not a licensed bank and is regulated by the Alberta government and not the federal government under the Banking Act.
content of the article
By 2022, new developments have taken place: an unprovoked Russian invasion of Ukraine and energy disruptions that have led to sky-high European prices for natural gas and oil. Concerns about climate change combined with a global energy crisis have forced governments to balance short-term energy needs against long-term energy transition goals.
The insurance industry has an important role to play in energy security and transition. Businesses need capital and insurance to develop new traditional and renewable energy sources to deal with unpredictable contingencies that affect the security of energy production and distribution. As Europe requires more energy from a variety of sources, both in the medium and long term, insurance will be crucial to the development of economical, reliable and environmentally friendly energy.
content of the article
In Spring 2022 Alberta Government introduced changes to the insurance law (Alberta) and the Captive Insurance Companies Act (Alberta), effective July 1, 2022. These insurance reforms are intended to provide companies, particularly in the energy sector, with additional insurance capacity, while at the same time creating new opportunities for new insurers to co-insure alongside captives and reinsurers.
In addition to Great Pacific Financial, there are already several other insurance initiatives being formed under the new legislation, along with an initiative to build a large, dedicated Alberta-based reinsurer through my firm, Transformation Re. In the simplest sense, reinsurance is insurance for insurance companies. It allows insurance companies to protect themselves in the same way Car, hometown and life insurance Provide financial protection to individuals in times of need. The best-known examples of reinsurers are Lloyds, London and Swiss Re.
content of the article
The Transformation Re initiative grew out of a grassroots volunteer group that worked with the Alberta government to create economic opportunity within the province and establish Alberta as a globally competitive insurance hub. The intention is that through the development of new asset classes, Alberta will become a hub to consolidate, transfer, exchange, share and package diversified risks from multiple industries and sectors across a variety of global jurisdictions.
A newly created insurance industry in Alberta has the opportunity to develop new products and new ways of sharing risk to help companies navigate the uncertain landscape, provide more autonomy for the province's financial sector and support further economic diversification. This will result in cheaper financial services, economic diversification and a more competitive Alberta economy.
Kasha Piquette is Chief Sustainability Officer and Co-Founder of Transformation Re.