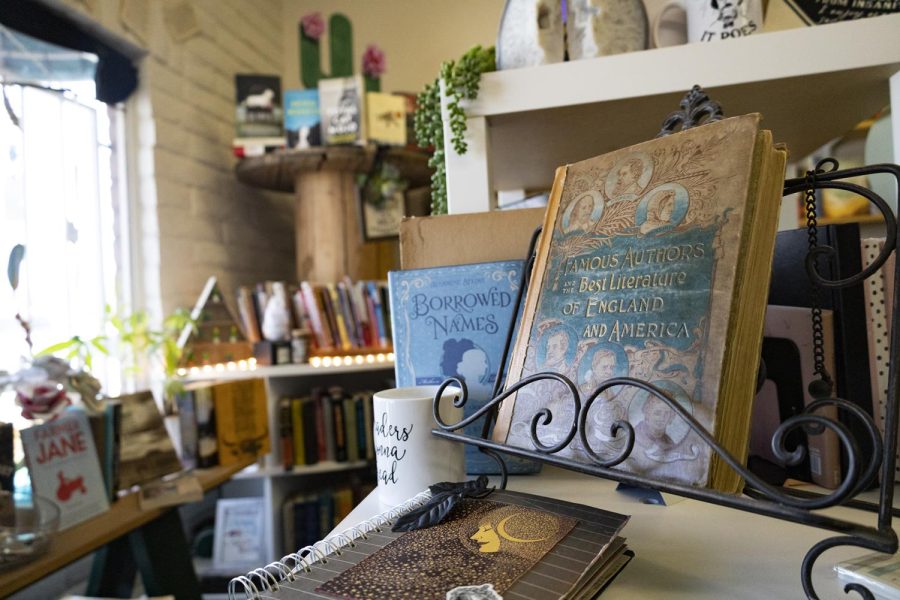 The city of El Paso is home to a handful of cozy bookstores that hope to promote literacy and give back to the community with their new, rare, donated, and affordable selection of books. While companies like Barnes & Noble work diligently to provide authors with publishing opportunities and readers with access to a variety of novels, these local stores work to provide the Borderland with culturally significant literature that stays in circulation.
Located at Pepper Tree Square at 5411 N. Mesa St. is the Literarity Bookshop, owned by Bill and Mary Anna Clark. Literarity opened in 2017, when there were no other independent bookstores. Offering a combination of used and new books, Literarity is a platform for local authors to promote their books. These authors include UTEP professors such as Aldo Amparán, Alessandra Narváez-Varela and Jonna Perillo.
"It's about stories. It's about the words," said Bill Clark when describing what fascinated him about books.
In March 2019, Brave Books opened on Arizona Ave. 1307, once a 1915 bungalow. Owner Judd Burgess felt it was important to be a book collector and start a literacy business. Brave Books occasionally hosts events in her shop as well as creative writing activities via her Instagram. Burgess also promotes local artists in his shop. If nothing else Book lovers should visit the Katzen bookstore. "There's just so many different things that happen when a person dives into a good book, whether it's fiction or whatever, it just happens," Burgess said.
Located at 7744 N. Loop Drive is Books are Gems, a nonprofit organization dedicated to promoting book literacy in El Paso.
Books are Gems opened in 2003 with a focus on children's books, offering each child a new book and six used books for free with every visit. Your general adult bookstore charges 50 cents for paperbacks and a dollar for hardcovers, regardless of value or condition.
"We're trying to increase literacy rates and get kids interested in reading and things like that. We also do story time on Saturdays," said Angel Pérez, Manager of Books are Gems.
The Cactus Flower Bookery, which opened just before the pandemic, is located at 5024 Doniphan Drive Suite 9. It is co-owned by Shirleen and Stephanie Roberts, a mother-daughter duo. Cactus Flower is characterized by its strictly southwestern collection, embellished with its own personal touch of frills. Stephanie Roberts explains that each book has been handpicked and selected based on location to keep the books circulating in the region.
"It was a great thing that we didn't have to go outside of the community to find things that are already gems, that are already here," Roberts said.
Cactus Flower Bookery features art by local artists and the occasional creative writing workshop.
No matter where El Paso residents buy their books, every store has made it clear there is a need for literacy in the frontier, and they hope to increase those numbers.
Kristen Scheaffer is a staff member and can be reached at [email protected]