FIRST ON FOX: Louisiana told megabank BlackRock on Wednesday that it was exiting the company's investment portfolio over its anti-fossil fuel policy.
Louisiana Treasurer John Schroder wrote a letter to BlackRock CEO Larry Fink stating that the state would liquidate all BlackRock investments within three months and withdraw nearly $800 million from the money market funds over a period of time. Sell ​​the bank's mutual funds or exchange-traded funds. The state treasurer has blasted Fink's push for so-called environmental, social and governance (ESG) standards that promote green energy over traditional fossil fuels.
"Your blatantly anti-fossil fuel policy would wreck Louisiana's economy," Schroder wrote in the letter to Fink, first obtained by FOX Business.
"This divestiture is necessary to protect Louisiana from policies and policies that would actively seek to cripple our fossil fuel sector. In my opinion, your support of ESG investing is not consistent with the best economic interests and values ​​of Louisiana," he continued. "I cannot support any institution that would deny our state the benefit of one of its most robust assets."
REPUBLICAN STATES PLAN AN ALL-OUT ATTACK ON WOKE BANKS: "WE WILL NOT DO BUSINESS WITH THEM"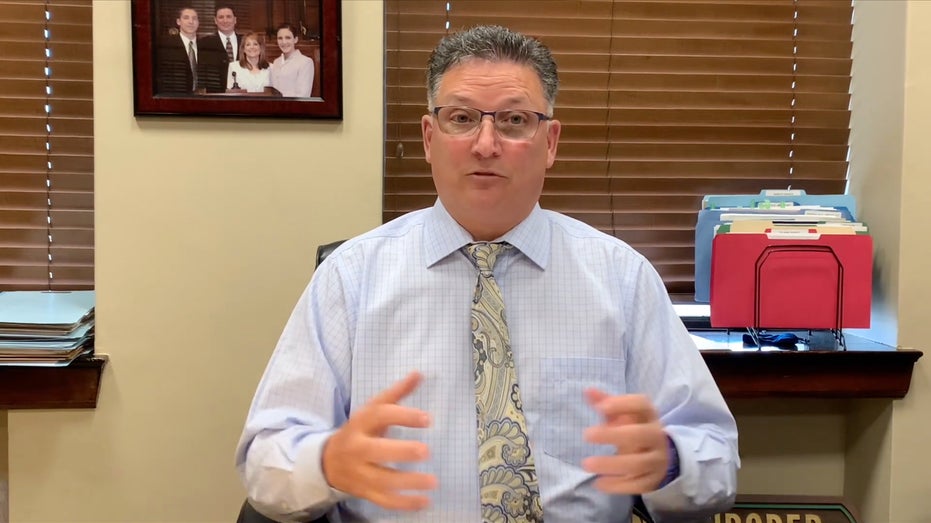 "Put simply, we cannot be involved in paralyzing our own economy."
Schroder added he refuses to spend a penny of state money on a company that "takes food off the table, money out of the pocket and jobs of hardworking Louisians."
Including offshore production, Louisiana produces the second most important oil and third most important natural gas in the country, according to the Energy Information Administration. Energy is the state's largest sector, accounting for 8.1% of Louisana's total gross domestic product.
ENERGY EXPERTS ROUND ALERT ON EUROPE'S ENERGY CRISIS AS 'CLEAR AND TIMELY WARNING' FOR AMERICA
The treasurer noted in the letter that the state has already removed $560 million from BlackRock investments, a figure his agency plans to swell to $794 million by the end of the year.
BlackRock and several other large financial institutions have campaigned to promote ESG standards in recent years. A key pillar of the ESG movement is the use of publicly traded funds to incentivize a "net zero" shift from fossil fuels to clean energy alternatives like wind and solar.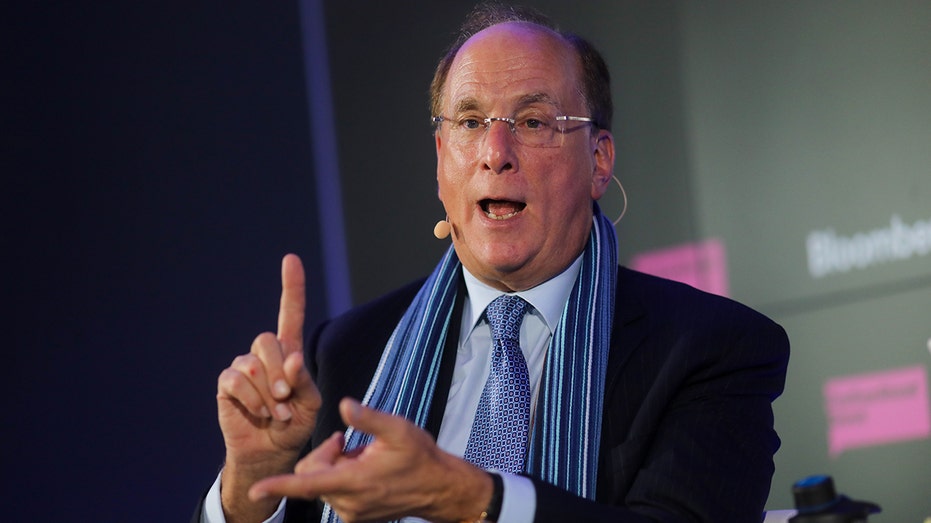 But companies have recently faced increased pressure from Republican-led states and groups like the State Financial Officers Foundation, which have criticized ESG policies as anti-democratic and, in some cases, illegal.
"Consumers' Research applauds Treasurer Schroder's commendable decision to remove the state's assets from BlackRock's abuses," Will Hild, chief executive officer of Consumer's Research, told FOX Business in a statement. "As noted in its letter, BlackRock is using the money of the people of Louisiana to advance a destructive agenda that is increasing costs for consumers state and nationwide."
"The seeds of today's energy crisis were sown by BlackRock and others in their reckless abandonment of their fiduciary duty to snuggle up to radical, bright politicians," he continued. "We are pleased that the Treasurer is working to put an end to their economic vandalism."
CLICK HERE TO READ MORE ABOUT FOX BUSINESS
At the end of July, West Virginia became the first state to penalize banks that follow ESG standards. Several other states, including Louisiana, Texas, Kentucky, Oklahoma, Florida, South Carolina, Arizona, Idaho, Utah, Wyoming, Arkansas and North Dakota, told FOX Business at the time that they were ready to take similar action.
BlackRock did not respond to a request for comment.