Memoirs of a leading voice in peacebuilding inspire collective change and provide a roadmap for global transformation while reminding the reader that everyone matters.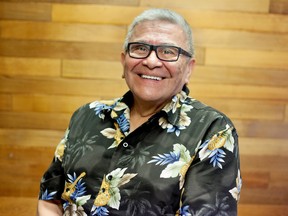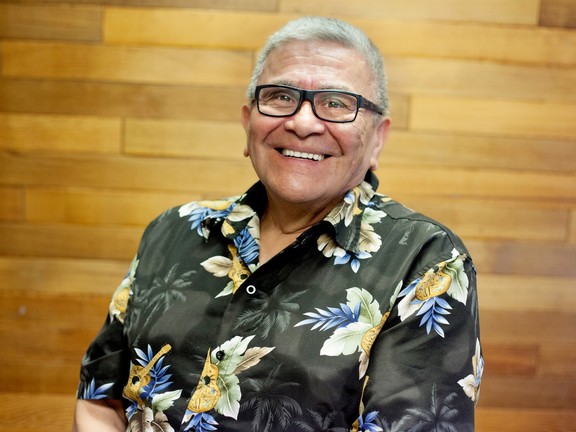 Reviews and recommendations are unbiased and products are independently selected. Postmedia may earn an affiliate commission from purchases made through links on this site.
content of the article
The first time Chief Robert Joseph became close to a white man was when he was admitted to St. Michael's Indian Residential School in Alert Bay at the age of six. The Gwawaenuk hereditary chief and member of the Order of Canada and the Order of BC stayed there for almost 11 years.
content of the article
In his new memoir, Namwayut – We Are All One: A Pathway to Reconciliation, Joseph chronicles his life from childhood to his inspirational leadership and leadership in peacemaking and reconciliation. At its heart, the book is a guide to collective change and a roadmap to higher humanity.
content of the article
Postmedia News reached out to Joseph and asked him about his life and work: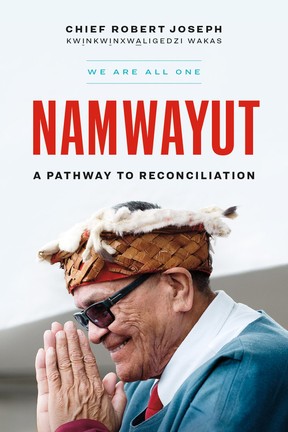 Q: Why did you want to write this book?
A: Following the release of the 2015 Truth and Reconciliation Commission report, I wanted to keep the stories of the survivors alive so that we can remind Canadians who are joining the process of what our story entails. As a former executive director of the Indian Residential School Survivors Society, my work has been focused on getting survivors to tell their stories and being there to listen. While mine is one of many, it is vital that these stories are told and heard.
content of the article
Q: Can you please explain what the word Namwayut means?
A: It is a Kwak'wala word that is emblematic of our worldview: it literally means "we are all one". It's a recognition that everything is connected, all of humanity. Namwayut is an important concept because it creates sacredness about our interconnectedness as human beings.
Q: Your openness and ability to share very "deep vulnerabilities" shows others that there is a way forward. How does it continue to help you to talk about your personal trauma?
A: Trauma is a destructive force, not just for Indigenous people but for all Canadians. We never know who has been traumatized in our lives. But understanding our own trauma is how we work on our own healing. We are imperfect humans. We must remain diligent in our willingness to heal, but also in sharing our healing. We all need each other.
content of the article
Q: A vision led you to sobriety many decades ago. Does this vision still play a role in your life today?
A: If we cannot love ourselves, how can we love others? The years that I and 150,000 other young children spent in boarding school meant we became so quickly dehumanized, neglected, and worthless. As you grow up in this vacuum, revelation is often your last chance to see your worth. For me, my vision allowed me to understand that I belonged and was loved, and this was the cornerstone of everything I began to believe about myself. A monumental moment in the depths of despair can give way to knowing that love is the center of all things because love is who we are.
Q: You have worked with social change leaders around the world. What is the common thread running through your and your work?
content of the article
A: The work is very closely related to the idea of ​​Namwayut. We all have one goal: we see divisions and in our own way try to break down those barriers through education and dialogue, getting people to embrace the idea that love wins. I'm just a small cog in this global effort.
Q: Your grandma could have written a damn good self-help bestseller. Among other things, she taught you how important it is to love yourself, and she said: "Truth, love, respect, humility – these are values ​​that apply at all times and in every culture." How important is this ideal for your work?
A: What I learned from my grandma are things that all of humanity should embrace. My grandma was the most humble person I have ever known and when I look back and think of her she did absolutely everything or almost everything for others and not for herself. While most people go out into the world to stand on a mountaintop and try to be famous, Granny's goal in life was her family, to make sure we're peaceful and serene, that we know who they are, and that we recognize our own worth. I think we should all ask ourselves this question: Why are we here? What is our true purpose?
content of the article
Q: What is the best piece of advice anyone has ever given you?
A: My mentor Chief Tom Dawson taught me to be a good person but most of all to work hard and work ethically. He encouraged me. He showed me through his words and actions that he genuinely cared about others and cared about me. He taught me that we have a responsibility to truly become ourselves and to transfer that responsibility to our community.
Q: Now, almost 10 years after the 70,000-strong Walk for Reconciliation in 2013 that you write about at the beginning of your book, how do you feel about the journey to reconciliation today?
A: Reconciliation is afoot in this country from coast to coast and even if we think we have challenges with government thinking, you will be amazed at how much response has taken place in civil society. Everywhere I see people trying to figure out what reconciliation means, asking how do I start? What can I do? It has been seven years since TRC and I never expected that we would all suddenly be enlightened and reconciled. But reconciliation happens throughout our lives. If our great, great, great grandchildren lead the way, the work will still go on because we are imperfect. But it is time to shift human consciousness a little and realize that reconciliation will be a touchstone for future generations to understand equality and justice. It is the work of generations, not hours.
content of the article
Q: What is your vision for reconciliation between indigenous and non-indigenous peoples?
A: My vision has never wavered. I think reconciliation is about all people in this country, regardless of their cultural worldview, coming together and learning to live side by side and respect each other. How can we not celebrate diversity? If we really believe in each other, we will know that we don't have to assimilate or homogenize every idea. Our strength, our beauty will lie in difference and diversity.
Q: You write that you have never been afraid to take jobs for which you were not qualified. One of those jobs was as a reporter (early 1960s) for The Vancouver Sun. What's the first thing that comes to your mind when you think about this gig?
A: Oh my god it was so exciting. i was young When Bill Galt rolled the dice and took a chance on me, I felt like I could do anything. I minimized my fear and it was a personal moment of triumph. For me it was a demonstration of humanity on his part, this sense of connection and hope. I think we all have to take a risk.