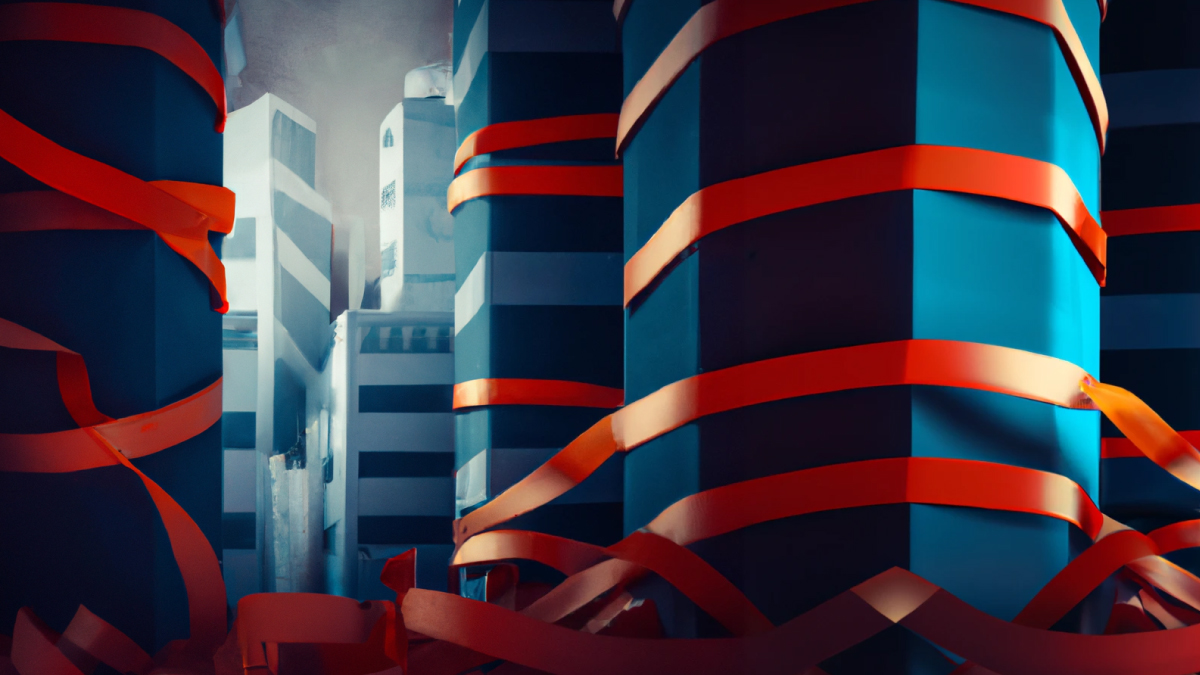 Thanks for sticking with Part 2 as I want West Hollywood to be a business friendly city again! I've talked about what I would like to do as a city council member to support existing businesses, but what about new businesses?
Thanks to the bureaucracy and the many costs involved, West Hollywood is one of the most difficult cities to open a new business. I spoke to a few different residents about the obstacles they have encountered when trying to open a business in our city. I spoke at length with two of them about the challenges they or their clients faced when opening a business. A resident and business owner I will call Miguel is an architect and helps his clients create their dream space for their future ventures.
He has personally guided the process of applying for permits around the city for his clients many times. Miguel told me that when he submits the application, paperwork, fees, and anything else required by the city, it goes to the permitting engineer* and everything from there is coordinated via email. There is no organization whatsoever. If an email is missed, overlooked, or lost, you're out of luck. You never know if your email or information has arrived until you hear from the city that they are ready to move on to the next steps or that they are missing something from you. And that's exactly what happened to Miguel.
For one of his clients, they submitted their plans to City Hall and were told everything was turned in and ready to go. About three weeks had passed when the permitting engineer emailed Miguel and said the city never received his plans. Miguel checked the emails in his sent messages inbox to see if he had sent them. And indeed he did. The city had received it and sent confirmation, but it wasn't properly followed up at City Hall, and the email detailing Miguel's plans was either overlooked or buried under what must have been hundreds of other emails.
Put simply, this is unacceptable. Unacceptable for any city, but especially for a city like West Hollywood where the cost of commercial real estate is sky high. Right now, the wait for city approval can be over 4 years (ignoring any permits required by the county if your facility requires a permit from the county-controlled department, such as healthcare or industrial waste) . Months. If you're lucky enough to find a $10,000/month commercial lease, you'll already be spending $40,000 before you can even open and get started
Earn money. How can we expect a small business owner to carry that kind of burden? There needs to be an organization to hold everyone accountable – the city or the business owner – for the delays in getting permits to open for our stores.
After discussions with Miguel and brainstorming with another business owner named Ted, we came up with the idea of ​​creating a "dashboard" on the city's website that organizes all the necessary documents and paperwork for applying for permits and opening a business. We see these dashboards all the time, it's nothing new or groundbreaking. If you have three items that you need to turn in for something, say your electrical permit, the dashboard would show a simple checklist listing each item, with a "tick" and a timestamp of when the item was turned in. Finally, when the items have been turned in, the dashboard would show that all items have been turned in, the date and time the items were turned in, and that it is now the city's responsibility to proceed with the next steps.
Not only would this organize all the necessary things needed to apply for a permit, but it also shows who is responsible for the next steps and how quickly they actually get to it. If it turns out that after all the items have been turned in and the city takes a month to get them, something needs to be corrected at the city level. Maybe there aren't enough staff to process permit requests. Maybe the staff at City Hall aren't fast enough. Or maybe business owners really aren't that good at submitting their required documents on time, and the delays are largely their fault. I can't say what the cause is yet, but with a dashboard we can find out. There will be more transparency and we can hold our city AND our business owners accountable. After all, that is exactly what the state should do for its citizens – be transparent and be held accountable.
This accountability will help us identify bottlenecks in the permitting process, it will help us reduce the wait time new business owners face (or established businesses going through a remodel, tenant improvement, etc.), and will help reduce it drastically to reduce the costs associated with opening a new business. This happens in every city, but we want to attract small businesses to West Hollywood, and we can do that by helping to speed up the process.
A lot of these delays happened during Covid so let's take this opportunity to get things done from home if we want to. Submit everything online and just print out the final, finished document for the job site. Save time, save money, conserve resources, protect the environment.
That's what I want to do to make it easier to open a new business in West Hollywood, and that's what I will do as your councilman.
As always, your feedback, opinions, thoughts and ideas are welcome! If you're a business owner, if you've ever tried starting a business, or if you just have an idea to make this even better, I want to hear from you! Please contact me by phone or text at (323) 250-0992 or email at [email protected]
For more of my plans, visit my website at JordanForWeHo.com. If you like what I've said so far, I'd love to count on your vote in November, and I'd really appreciate it if you tell others to do the same!
Thanks very much!
Jordan
*The Permit Technician is the city clerk responsible for reviewing, documenting and submitting all plans to the various departments for each individual: Construction, Planning, Mechanical, Electrical and Plumbing.