Layoffs in Canada
On June 15, Wealthsimple — the fintech company that has about $15 billion under management — laid off 159 employees, Shopify laid off 1,000 employees on July 26, and VC startup Clearco cut its workforce [125 employees (a quarter of its staff)] (https://betakit.com/clearco-cuts-a-quarter-of-staff-amid-significant-headwinds/) on July 29.
Big American companies are also making waves in Canada. In August, Ford Motors laid off 3,000 employees worldwide, the equivalent of cutting 120 jobs in Canada. After its stock plummeted 20% in August, Bed Bath & Beyond Inc. decided to cut jobs and close stores around the world.
"The job market is always changing, and there are sectors and companies that end up not doing well and have to lay off workers," said Pedro Antunes, chief economist and chief spokesman for the Conference Board of Canada.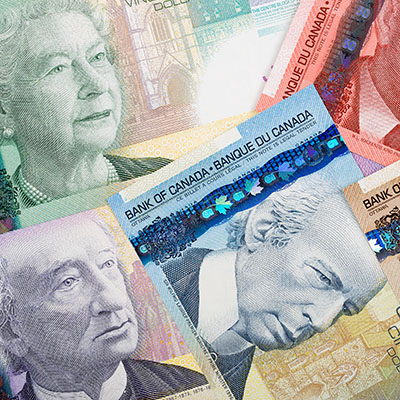 Good credit is important to your financial health, and Borrowell can help change that for the better. Sign up with Borrowell to get your credit score and credit report for free!
Register
industries are shrinking
Earlier in September, Statistics Canada reported that the nation lost 39,700 jobs in August, the third straight month of job losses, surprising some economists. Education services and the construction industry were the main drivers of this decline.
While educational services may experience changes due to their seasonal nature, the impact in the construction sector suggests that the economy is slowly slowing. This is to be expected given the Bank of Canada's repeated interest rate hikes this year to dampen inflation.
According to Statistics Canada, the decline was offset by job gains in professional, scientific and technical services.
"I think things are really starting to calm down in housing because essentially, I would say home sales are getting back to normal," Antunes said.
"In a way, it's not bad bad news," he added, noting that monthly numbers "can be very volatile, especially when we start getting into industry coverage."
For education job losses, Antunes said he would wait "a month or two" to see if there was a trend in the sector.
signs of softening?
At the peak of the pandemic, sectors offering e-commerce services or those offering durable goods have really picked up speed. As the pandemic subsided and the world opened up, demand for experiences and personal services rebounded and demand for e-commerce services declined.
"Things are normalizing," added Antunes. "So some of these segments are starting to soften a bit."
The same is true for the housing market, which has hit new highs but is now undergoing a correction as a report by TD Economics speculates that Canadian house prices could fall by as much as 25% in 2023.
At the same time, there are sectors and companies that are doing well and are looking for workers, Antunes added.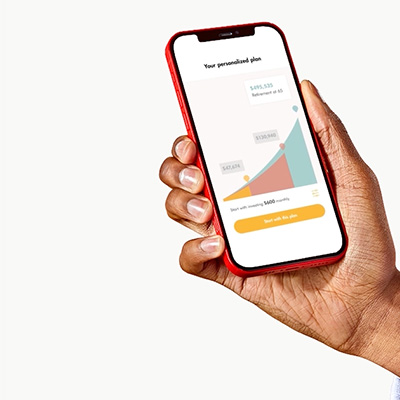 Get a $25 bonus when you open and fund your first Wealthsimple Investment account* (minimum $500 first deposit). Trading and cash accounts are not eligible. Sign up now to take advantage of this special offer.
Getting started
Tech manager says, "We're hiring"
The news of thousands losing their tech jobs doesn't reflect the broader industry.
Michael Contento, managing partner and business innovation executive at IT service management firm F12.net, says extrapolating trends from events like tech layoffs leads to inaccurate conclusions.
"The technology sector is a very broad, very vague language," says Contento.
"We're hiring," adds Contento. "We are in a growth mode."
Job search site Indeed also confirms that "a lot of companies have hired tech jobs in the last six months."
According to Indeed, positions such as cloud engineer and Python developer are currently most common at large banks and financial services companies.
Other areas that are in high demand are healthcare and social assistance. Statistics Canada reports that these areas have record high job vacancies in the second quarter of 2022. Job vacancies in the accommodation and catering sector are also increasing, with a 12.7% increase over the previous quarter.
"Great resignation" and more desire to be hired
Aside from market forces, there are also some cultural and demographic factors at play.
"We're still experiencing the 'great resignation' after the pandemic and we're still not having an extremely difficult time finding talent, but it's not as easy as it used to be," Contento said.
Despite economic indicators pointing to a possible "mild" recession, speculation could be made that it could officially start in early 2023, one of the best times to land a job.
A survey by Robert Half Canada shows that 47% of managers report an increase in voluntary turnover in their departments over the past year. In response, two in five managers say they are increasing starting salaries.
They also report that more than 30% offer remote options or signing bonuses. Another 31% relax educational, skill or experience requirements. Remote work remains very attractive, with 30% of employers looking for candidates outside of their company's geographic area.
Big Retirement or Big Retirement?
To add fuel to the fire, more and more people are retiring or about to retire in the Canadian job market.
Statistics Canada reported that as of August, 307,000 Canadians have stopped working in the past year. That's an increase of 31.8% year-on-year and 12.5% ​​more than 2019.
"We've always assumed that the natural unemployment rate in Canada was probably around 6%, even in a tight past labor market," Antunes said. "We've never seen it go under sustainably."
"I think what we're seeing is basically the pressure from people leaving the workforce, the baby boomer cohort is really retiring now."
And it seems that early retirement will remain a trend for the foreseeable future. A survey by RBC Insurance found that more than a third of new retirees have decided to retire earlier than planned, and another 30% of early retirees plan to change their retirement date due to the coronavirus pandemic.
Canadians take on extra jobs
To add another twist to the work situation, more Canadians appear to be opting for an additional part-time job. This could be a result of rising costs for goods and services due to inflation.
"Gig employment has helped many Canadians supplement their incomes in recent years and certainly in the pre-pandemic years," Antunes said.
"And maybe that's a trend that will continue; There is no doubt that household incomes are currently under severe pressure."
The trend appears to be continuing and even growing for Uber.
"The number of people signing up to ride on the Uber platform in Canada is one of the highest points since the pandemic began," said Keerthana Rang, Corporate Communications Lead, Uber Canada.
You are 5 minutes from the best mortgage
Finding your perfect mortgage shouldn't be difficult.
Homewise is an online broker that negotiates on your behalf with more than 30 major banks and other lenders, completely free of charge and takes only five minutes to apply.
If you're in the market for a new mortgage or want to refinance before interest rates rise again, head over to Homewise now and answer a few simple questions to get started.