This is a copy of Atlantic Ocean Every day, a newsletter that guides you through today's big news, helps you find new ideas, and inspires culture. Write here.
The midterm races are heating up, but anyone who cares about democracy should resist turning the election into a referendum on inflation.
But first, here are three new stories from Atlantic Ocean.
---
More than the price of gas
This past summer, it looked like the Republicans were going through a political transition, and the Democrats were going to keep their majority in the first midterm election for a Democratic presidential candidate. Historically, this is difficult to do: Voters, for many reasons, often cut congressional seats from the party of the first president. But Democrats have benefited from Republicans going to extremes. The GOP still refuses to give up on Donald Trump and his violent anti-government gang; it manipulates the electorate; and like a dog chasing a car, it broke its nose at the Supreme Court. Dobbs v. Jackson Women's Health Organization overturning the decision Roe v. Wadeangering millions of people.
But autumn is upon us, and the Democratic candidates are now battling an anti-choice movement, religious fanatics, and conspiracy theorists who once would have been beyond modern American politics. The January 6 revelations, as I wrote earlier this month, seem irrelevant to many voters, some of whom still refuse to believe that anything untoward happened on that fateful day. (If police officer Michael Fanone had a heart attack during the riot, one Pennsylvania voter told MSNBC, "he shouldn't have been a police officer.")
Some of these are the result of the breakdown of democracy. Abortion rights and Donald Trump won't win this election on their own, and while foreign policy is clearly Democratic, it's rarely an issue in midterm elections. (This did not stop 30 House Democrats from sending and returning a critical and useless letter to Joe Biden this week demanding negotiations with Russia.) Yes, inflation is high, and Americans always criticize the party in power for such signs. But there's another reason Democrats stand to lose in this surprising display of unelected candidates: America's democratic coalition has failed to deliver on what life can look like – politics. and economically—if this Republican Party returns to power.
This is very difficult, but it is even more difficult now that Republicans have convinced their opponents (especially among Democrats) to buy into the Republican narrative: that the economy is the only thing voters care about, and that only party change is possible. fix it. Strange, though Republicans They don't bother running on the same issue, except to say that the Democrats are responsible for all the bad things, including inflation. Republicans know their base, and have had no trouble presenting anything like an economic plan. The GOP's answer to everything is a Gish Gallop of dangerous messages about crime and immigrants and gun rights and trans people, and to their voters, it works.
Remember, for example, that in Ohio, JD Vance was previously trying to act like a big campaign – including putting distance between himself and Trump – and found himself losing hope. Vance learned his lesson. He started talking about "weak free" and accepted Trump's humiliating hug. Likewise, it's not because of Arizona's oil prices that Kari Lake is advertising ads featuring homophobic and anti-Islamic pastors. Doug Mastriano is not running as a secular Christian in Pennsylvania because milk is expensive.
And Herschel Walker and Raphael Warnock are not in the running because Georgia voters think Walker understands the problems of ordinary people (unless the problem is men who don't accept the children they fathered). It's reasonable to believe that GOP voters are hoping that Walker will take a seat, say, on the Finance Committee and begin offering solutions to inflation.
But the economy is a democratic right and related – and voters can understand this, if anyone can be bothered to make a case. Instead of hastily apologizing for inflation or trying to undermine Biden's foreign policy, perhaps Democrats and other supporters of the democratic coalition should ask the American people if they would like their votes canceled and see the US turned into a democratically opposed country like Turkey, where . A dictatorial president fights against his opponents and presides over 83 percent inflation. Maybe they'd rather be in Hungary—a country now beloved by many on the American right—where democracy is thriving, inflation is 20 percent, and teachers are marching in the streets.
Perhaps those of us who believe democracy is at the polls can take a page from Ronald Reagan, who in 1980 beat Jimmy Carter on the economy and foreign policy and won. And yet, by 1982, his success looked like ashes and one-word predictions were common. The Cold War was tough, people were scared, and the economy was in dire financial straits. Reagan's response was not "I feel your pain," or "It's the economy, idiot," but: "Stay out of the way." He asked the people to stand up for him instead of going back the way he left them.
The importance of staying educated is very important now. Concerned Democratic voters should remind their fellow citizens that the GOP majority will not fix the economy or confront the Russians. Instead, state Republicans will issue an unconstitutional challenge to our constitution while state-fearing Republicans accept their approval. By 2025, state and federal Republicans can ignore any outcome they don't like.
To believe that voters can only think about one thing at a time is a tall order, especially when Americans have proven time and time again that they can vote on multiple issues. To reduce everything in 2022 to inflation and petroleum is to humiliate and degrade the voters, treating them like cattle whose only concern is the price of food. But we all have to make a case for democracy and prosperity—and reminding ourselves that these blessings cannot exist without each other.
Related:
---
Today's News
Rishi Sunak became the prime minister of Britain and started appointing the members of his cabinet.
A Russian appeals court has upheld the conviction of WNBA player Brittney Griner on drug-trafficking charges.
Adidas has terminated its contract with Ye (formerly Kanye West), citing the artist's recent anti-Semitic comments.
---
Shipments
---
Read Evening
Adoption is not the end of the story
It's Erika Hayasaki
In America, popular parenting stories tend to focus on happy endings. Poor mothers who were destined to give up their children for a "good life"; the unwanted children became the chosen ones; a televised reunion several years later. Ever since I was a child, parenting stories entered my mind through movies, books, and articles.

Then, following the Supreme Court's decision to change Roe v. Wade, tropes abounded. Photos of smiling white couples holding signs reading "We'll take your baby" went viral this summer, prompting a quick online scorn. Many US adoption agencies plan to increase adoptions in countries that have made abortion illegal, although there is little evidence that demand for these services will increase.
Read the full article.
More From Atlantic Ocean
---
Culture Break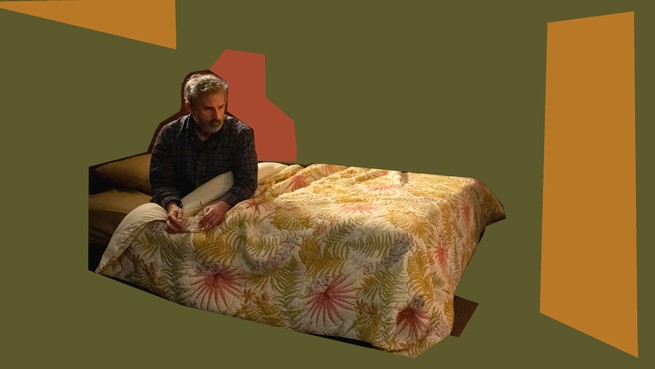 Read it. If I Survive YouJonathan Escoffery's first collection of connected stories, it's a poignant tale of sibling rivalry and a moving family story.
Or try another selection from our list of books that show that no one can hurt you like your brother.
Look. The final list of Sickthe latest in a new crop of television programs to explore the fascinating possibilities of incarceration.
Play our daily vocabulary.
Isabel Fattal contributed to this story.