Building a team in the early stages is undeniably difficult – especially for startups with little money.
Founders are often quick to hire their first employees, focused on completing the process and moving on to the next task without taking the time to find the right person.
But this is a mistake. As a founder, your first 10 employees are the building blocks of the company — the people you trust most and hope will stay with you for a long time — so hiring the right people early is important.
And part of attracting quality talent is offering a competitive salary and compensation package. But what should you pay your early hires, especially when resources are tight?
What should you pay your first employees?
There's no industry standard for what tech startups should pay their early hires because there are so many variables affecting who gets paid what, says Alex Lewis, seed-stage talent manager at European VC firm Seedcamp.
"When you're bootstrap, the salaries you offer are different than a well-funded seed-stage startup," he explains. Other things that come into play are the company's industry, the experience of the person you're hiring, and what type of role you're hiring for — "e.g., deep tech background." In some cases, location can also play a role in salary determination.
According to Lewis, a good place to start when setting salaries is to use salary benchmarks — such as otta and characters – which give you an average salary for each role. "Then you'd need to be a bit more specific about the market you're in and the seniority and expertise you need," he adds.
One way to do this is to talk to other founders in your sub-sector who run a similar sized company and ask what they are paying their early hires. What you pay your first 10 team members also depends on what type of business you run, what roles you need — and how much cash you have in the bank.
Dennis Mueller, founder of productivity app Amie, which he launched in 2020, says his first 10 employees were software designers and engineers, all originally making between $70,000 and $75,000.
Tech roles like front-end and back-end developers and software engineers are usually the ones most expensive to recruit, says Emilia Theye, co-founder of clare&me, an AI-based mental health startup that offers psychotherapeutic support via an app.
Her Berlin-based company currently has 10 employees whose wages fall into two brackets: those in tech roles earn higher industry-standard wages ranging from 50k to 70k, while other roles earn slightly less.
Individual wages are based on an employee's seniority. In Berlin, for example, a junior software engineer earns around €55,000 while a senior software engineer earns around €75,000, according to data from global VC firm Antler.
No need to pay big bucks
Both Seedcamp's Lewis and Alan Poensgen, a partner at Antler, say early-stage startups shouldn't focus on finding top-notch talent because the reality is that most startups can't afford to pay the salaries that larger companies offer. Poensgen says startup employees should expect to accept a salary that's between 30% and 40% lower than what they would normally receive from a larger company.
"You can't afford experience in the early stages of a startup, but you don't have to. At Antler, we often advise our founders to prioritize talent and potential over experience when first hired," says Poensgen.
"Often it pays…to hire a truly exceptional junior generalist rather than compete with consultants or raise salaries for experienced staff."
"Often it pays off…hiring a truly exceptional junior generalist rather than competing with consultants or increasing salaries for experienced staff," he adds.
There are other ways that startups can compensate for salaries that may be below market standards – for example with attractive benefits packages.
Lewis says flexible platforms like Peppy or Junothat allow employees to choose their own benefits are a great way to attract talent. Offering equity is another way early-stage startups typically attract talent.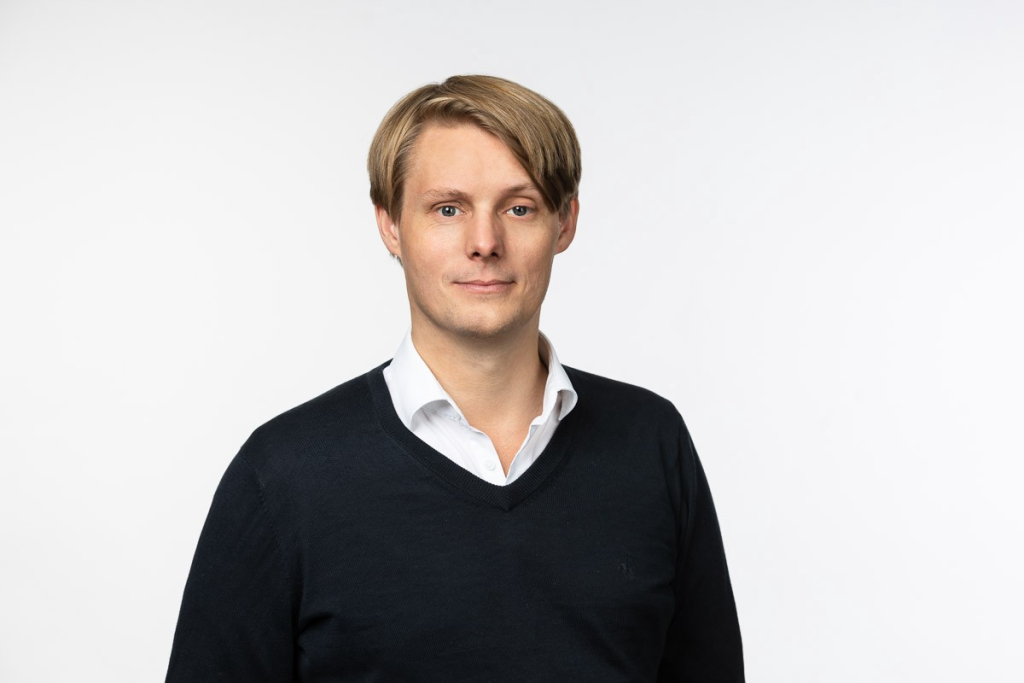 "If you give early hires a piece of the pie, they'll be there from the start because you're giving them a long-term incentive to stay with the company," says Lewis.
How does equity work in a startup?
When employees apply to a startup, they often have a choice between a mix of salary and option packages. For example the selection can range from a salary of £30,000 plus 5,000 options or a salary of £33,000 and 3,000 options.
Here are a few important things to know if you're thinking about offering equity to employees.
The difference between offering shares and offering options
Giving employees stock is allowing them instantly Become a shareholder of the company, with all associated voting and other shareholder rights.
However, giving an individual options gives them the right to do so to buy Stocks in the future – sometimes at a discount, though The options were granted when the startup had a lower rating. The rights attached to these shares can then only be accessed once the person has bought them. This is the most common way of giving equity to employees in a company.
What is an option pool?
An option pool is the total amount of equity (a percentage of total company equity) that you reserve for employee options. How you assign options to your employees depends on the size of your option pool.
Why should you give equity to early-stage startup employees?
It's an effective way to attract top talent when you're not able to pay big salaries.

It's motivating for employees: they want to work on building a successful business with the promise that their efforts will be rewarded later.

Employee participation models such as

EMI

(Enterprise Management Incentive) offer great tax advantages for companies and their employees and promote long-term employee engagement.

It provides a long-term incentive for employees to stay with the company.
How much equity should be available for your early employees?
Clare&me has shared 10% of its employee option pool, and each individual receives a different percentage of those options based on their value to the company and seniority.
"What you assign changes as you grow because, for example, a team member might leave and then they would have to return the options. Or you do a new round of financing and an investor tells you that 10% equity is not enough for the employees, you have to give them 15%," explains Theye from clare&me.
Swedish fintech Treyd.io does things a little differently. It doesn't have an option pool, but its equity is determined based on a percentage of the employee's annual salary and the company's rating at the last round — employees' options will grow as the company moves through the funding stages. The startup's founders have given 15% equity to all employees as the company matures – so far 7% has been given away to its 46 employees.
"If you give early hires a piece of the pie, they'll be taken with you from the start because you're giving them a long-term incentive to stay with the company."
Corresponding index ventures and Balderton CapitalStartups raising early-stage funding should start setting aside 10% of total company capital for their employee option pool.
Index Ventures has one too Stock benchmarking tool to help companies assess how much equity they should provide their employees based on company size, stage and geographic location.
The amount of equity you ultimately give to employees also depends on your cash flow. Typically, early-stage companies that cannot afford to pay high salaries will compensate with higher options for first-time employees.
British VC Balderton recommends giving the first 10 employees 1% of total company equity – a practice already widespread in the US.
Amie's Mueller says he allocated 1% equity to his first 10 employees, believing "that was fair" given that they "joined the company early and may have taken some risk."
Once startups have more than 50 employees, they typically offer employee stock ownership plans (commonly referred to as ESOP). This is a more standardized way of providing equity to a growing company, and away from the more individual allocation employees may receive when joining a company early.
How should equity be shared across your team?
A typical approach is to offer equity based on an employee's length of service.
Balderton provides the following guidelines relevant to early and mid-stage companies.
How do employee options change over time?
An employee option pool is not fixed and is subject to change based on a company's hiring plans and funding rounds.
Of the total equity earmarked for the ESOP, companies will typically allocate between 3.1% and 7.1% to employees up to Series B and leave up to 3.9% unallocated (shares not currently allocated to a participant on ESOP assigned at any given time). .
Miriam Partington is Sifted's DACH correspondent. She also covers the future of work, co-authors Sifted's Startup Life newsletter and tweets from @mparts_