ST. LOUIS COUNTY – When Shop 'n Save stores closed three years ago, there was only one grocery store in a sizable portion of northern St. Louis County. So Janett Lewis got to work.
She rounded up neighbors, took control of a nuisance property and, with a little help from a special grant, started a community farm.
Today, the Rustic Roots Sanctuary at 11735 Eckert Lane in Spanish Lake Acres provides healthy, organic produce for weekly farmers' markets and deliveries to dozens of seniors in the area. "It's better than you can buy at Whole Foods," Lewis said.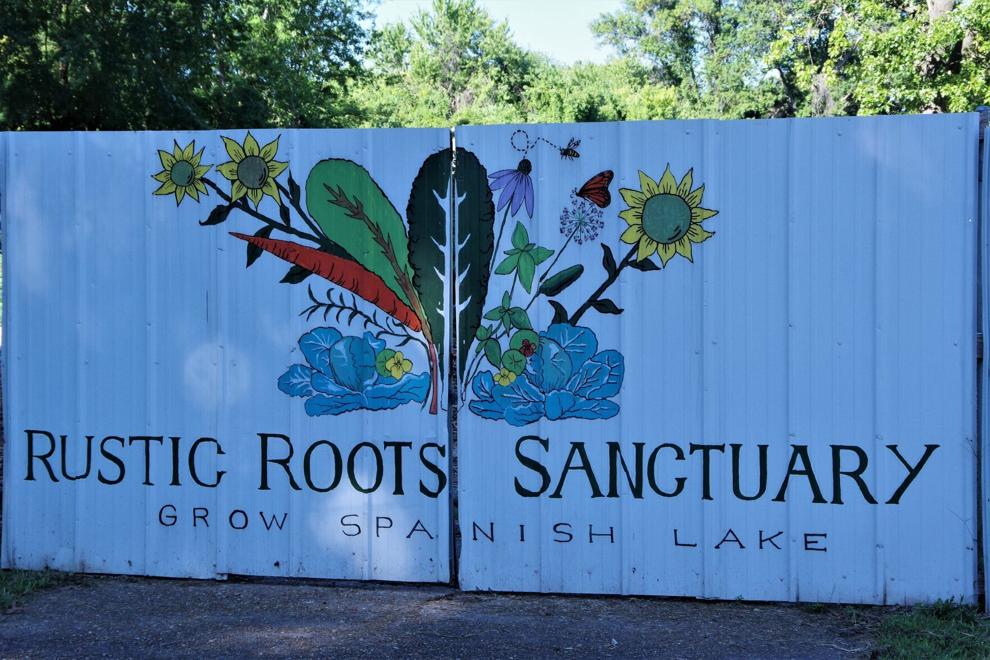 It's also the kind of work Forward Through Ferguson's Racial Healing and Justice Fund hopes to help proliferate. Executives hosted an event Saturday to mark the launch of their third round of grants, aimed at organizations led by people of color. The board hopes to spend $800,000 this fall to further strengthen racial justice work in the region.
The fund itself was set up in 2020 in response to recommendations in the Ferguson Commission report, which was meant to chart the region's way forward after a white police officer killed black teenager Michael Brown and sparked weeks of unrest. The fund's leaders emphasize that decisions are made by a board of ordinary community members, not by donors or bigwigs. Board members are also people of color, as are many of the people they choose to serve.
"This isn't coming from someone in the ivory tower," said board member Michelle Barbeau.
To date, the fund has disbursed more than $554,000 of the approximately $1.7 million donated by names including the Deaconess Foundation, Commerce Bank and Washington University.
In the first cycle, in 2020, funds went to Lewis' community farm and a dozen other initiatives. It funded entrepreneurship workshops for black high school and college students, mental health services for women and girls struggling with trauma, and yoga classes open to all.
It also funded the Nehemiah program, which provides shelters for women recovering from drug problems. Vivian Dudley, the founder of Nehemiah, acknowledged that the $16,000 she got seemed small, but it came at a critical time during the pandemic.
"It saved so many lives," she said on Saturday.
The next round of grants, which ended last year, upped the ante with $400,000 paid out to just over 20 recipients.
The money went to the Black Rep theater company to expand its scholarship program for young professionals, the Creative Reaction Lab to train young people of color to be leaders, and the Cornerstone Corporation to provide affordable housing and support services in St. Louis' West End -Quarter.
Another recipient was Black Girls Do STEM, which helps girls explore career paths in fashion, manufacturing and architecture starting in middle school, founder Cynthia Chapple told Post-Dispatch. Students hear from Boeing engineers about three-dimensional design and are matched with mentors who help them continue to grow. So far, 95 girls have been enrolled in grades 6 through 11, Chapple said.
This year's applications are due by October 5th. The application portal is at forwardthroughferguson.org/healingjustice.
"We may not be able to fund your entire project," said board member Perez Maxwell, "but we can make your vision work."