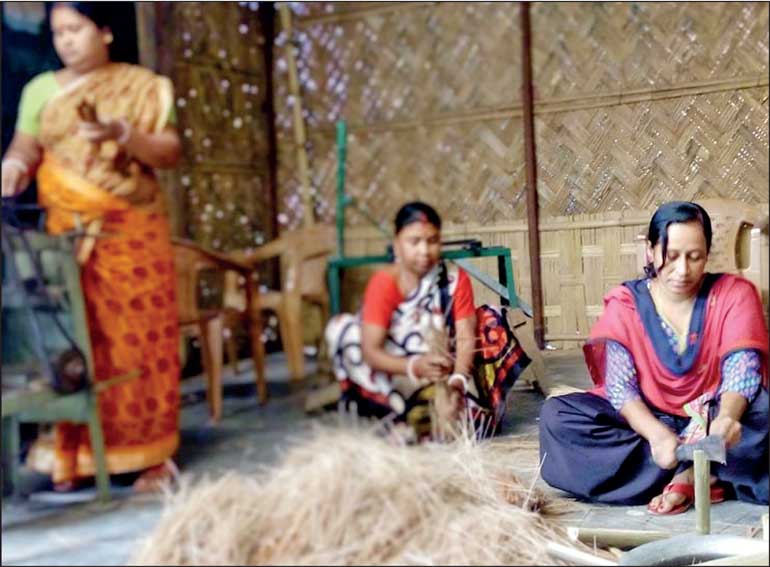 True Sri Lankan entrepreneurship will be weak unless we tackle the fundamental structural changes needed in our economy.
---
Sri Lanka has just concluded its Global Entrepreneurship Week (GEW) 2022 celebration with many events, webinars and awareness sessions across the country. These celebrations from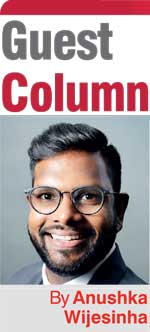 Entrepreneurship is good, and perhaps a much-needed respite from the dire macroeconomic conditions. However, as GEW 2022 draws to a close, we must not allow ourselves to lose sight of the fundamental structural flaws in the Sri Lankan economy that hold back entrepreneurship. This article points to some of these aspects with the aim of setting priorities for 2023.
Sri Lanka's domestic market is only 22 million, of which the consumer class and the middle class are a fraction. Therefore, to earn meaningful income as an entrepreneur, you need to look not only at the Sri Lankan market, but also outside. But our economy has become increasingly inward-looking. Moreover, the policy orientation has shifted towards protectionism, crony capitalism and "tenderism" rather than true entrepreneurship.
Real entrepreneurs have been hurt by a heavy-handed and protectionist government
The problematic growth model followed since 2005 has increased the role of the state in Sri Lanka. The narrative that the government should play a bigger role in the economy became more apparent after the war. This growth model included a spree in public sector spending, including "debt for pointless projects", which is now hurting entrepreneurs through government defaults, high interest rates, currency collapse and high inflation. It also involved the reallocation of private capital towards the public sector (depriving the private sector of credit) and the emergence of businesses chasing government contracts (with banks refraining from lending to projects covered by Treasury guarantees). are more satisfied with "riskier" start-ups and new exporter entrepreneurs). Postwar GDP was driven in small part by the construction, real estate, and nontradable domestic sectors that benefited from trade protection.
Sri Lanka's tariff schedule includes many border taxes in addition to standard customs duties, known as "parafrifs". The total nominal protection rate (customs duty plus excess tariff) more than doubled (13.4% to 27.9%) between 2004 and 2009 (Pursell & Ahsan, 2011). By 2015, the average effective rate of support for manufacturing had increased from 47% in 2000 to 63%, and production for the domestic market was more than 70% more profitable than production for export (World Bank, 2005; DCS, 2018). While about 57% of tariff lines are exempt from import duties, more than 66% of tariff lines attract PAL and 21% of tariff lines attract CESS – both of which are semi-tariffs. This trade policy stance began with income dependence. Revenue from business taxes rose to 25 percent of total revenue, the same level as before the second wave of reforms in the 1990s.
This then shaped the direction of the economy and the structure of production. At just 45 percent, Sri Lanka's trade-to-GDP ratio is now at a low level not seen since the early 1970s. Our export-to-GDP ratio has declined from a post-reform peak of 35 percent post-1977 and 40 percent in the late 90s and early 2000s to about 15 percent today. Today, Sri Lankan entrepreneurs rely more and more on the limited opportunities of the domestic market rather than engaging with global markets.
Tariff protections for domestic firms (which were not necessarily competitive) became a pervasive policy tool. A new group of businesses and traders emerged that benefited from tariff protection. In budget speeches, if you "listen between the lines", you can almost hear a specific company or companies benefiting from some preferential treatment or tariff surplus proposal.
So, to be an entrepreneur in Sri Lanka, your real skill is increasingly not in taking risks and turning financial stakes and sweat equity into business profits, but in cleverly navigating the maze of border taxes, regulatory, tendering and government cross-borders. . Business innovation is not in product or process, but in "procedure".
Perhaps the entrepreneurs in the technology and technology sectors are the only ones who went through this process and became less dependent on the government, but they are still limited due to the lack of economic orientation and have been damaged by the macro model. .
Shrinking taxpayer-funded "entrepreneurial organizations."
Along with all this, the footprint of government institutions grew which is no longer sustainable in the current uncertain financial scenario. We have a number of taxpayer-funded agencies (or departments within them) that are involved in business support or entrepreneurship development activities in one way or another – the National Enterprise Development Authority, the Industrial Development Board, the Information and Communications Technology Agency, the Development Regional Export Development Board, and the Small Business Development Department of the Ministry of Youth Affairs, named Chand. NEDA, IDB and EDB have a total of hundreds of staff based in regional offices across the country. This is in addition to the numerous small business development officers based out of district secretariats across the country. We simply cannot afford this anymore.
Now in a high tax environment, it is unconscionable to use taxes collected from entrepreneurs to pay bureaucrats who supposedly want to develop entrepreneurship, when they themselves often have no meaningful experience in entrepreneurship. Treasury should direct the merger of NEDA, IDB and the Regional Development Division of the Export Development Board into one entity. The role of BDOs in DS should be stopped. The Development Officers (DOs) employed in these agencies should be let go (they are qualified with undergraduate degrees and should be diverted to jobs in the private sector).
The merged entity should have a clear and unambiguous mission to improve the business competitiveness of SMEs. In the midst of the current forex crisis, the focus of programs should be on nurturing export-ready or near-export entrepreneurs rather than general and "plain vanilla" SME development activities. The role of officers should be business facilitation to help entrepreneurs achieve their goals.
Priority focus for 2023
Global Entrepreneurship Week is about celebrating entrepreneurship that is good. But Sri Lanka's true entrepreneurship will be weak unless we tackle the fundamental structural changes needed in our economy, some of which have been discussed in this article.
Government-led economic activity has shaped much of the growth narrative over the past 15 years. Instead of creating a fair and even playing field for more entrepreneurial growth everywhere, there have been specific attempts to create pockets of favored entrepreneurs. Chambers, associations and membership organizations that celebrate entrepreneurship during GEW should also call out these bad practices that harm the overall entrepreneurship ecosystem and discourage true entrepreneurs.
Government agencies that use entrepreneurs' tax money need to be reduced, streamlined, provide much more value for money and be held accountable to show real impact. We must reverse the inward-looking industrial policy, the protectionist trade regime and the rent-seeking business regulatory environment.
To liberate ideas and free the shackles of entrepreneurs, Sri Lanka needs to focus on these areas that fundamentally shape the operating environment for entrepreneurs, and not just focus on soft initiatives. Otherwise, we risk fraying the edges and returning for GEW 2023 with many of the same problems we have today.
(The author is an economist, and co-founder of the Center for Smart Futures, an interdisciplinary public policy think tank. He was previously an advisor to the Minister for Development Strategies and International Trade. He has served on the Global Future Council. Innovation Ecosystems Forum World Economy, and on the board of directors of the National Enterprise Development Organization and the Sri Lankan Export Development Board.)