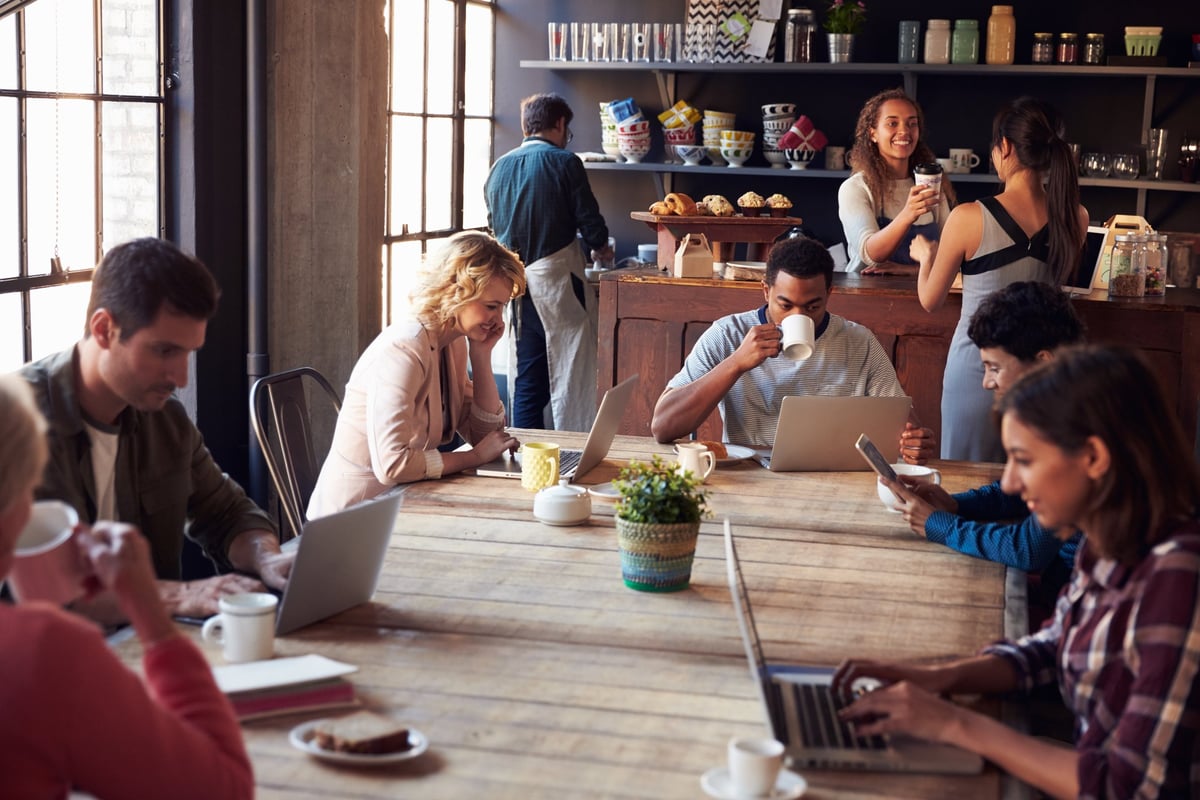 Find out how to link your rewards accounts to earn free miles and free coffee.
---
Important points
Starbucks and Delta Air Lines have partnered for a loyalty program.
You can earn more rewards by linking your loyalty accounts.
You can also earn 500 miles and three free coffees if you link your accounts by the end of 2022.
---
What if you could earn airline miles every time you went to Starbucks for a caffeine hit? Well now you can! Starbucks and Delta Air Lines recently launched a loyalty partnership that allows customers to earn more rewards through either loyalty program. It's quick and easy to link your accounts, and you could start earning free coffee and free flights sooner.
Introducing the Starbucks and Delta loyalty partnership
Beginning October 12, US customers can link their Delta SkyMiles and Starbucks Rewards accounts to increase their reward potential. This partnership allows members to earn rewards faster.
You can easily link both accounts on DeltaStarbucks.com or StarbucksDelta.com. Once this is done, members can earn one mile for every $1 spent on qualifying purchases at Starbucks.
Discover: This credit card has a rare $300 welcome bonus
More: These 0% introductory APR credit cards made our leaderboard
But that's not all. On days when members fly Delta, they can earn double stars on qualifying purchases at participating Starbucks stores. These bonus award opportunities are in addition to the regular awards earned through the Delta SkyMiles and Starbucks Rewards programs.
If you're a fan of free flights and free coffee, this partnership offers an easy way to increase your rewards. If you are not already a member of either of these rewards programs, you can join both for free.
This is how you earn up to three free coffees and 500 SkyMiles
Through December 31, 2022, members who link their Delta SkyMiles and Starbucks Rewards accounts can earn freebies. Once you've linked both accounts and made a qualifying purchase at Starbucks, you'll earn:
500 Delta SkyMiles
150 Starbucks Rewards Stars
Eligible Starbucks purchases include food, beverage and merchandise. Some purchases, such as alcoholic beverages and gift cards, do not qualify for this promotion. Starbucks Rewards offers redemptions at a variety of prices. Want to redeem for free coffee? This is what 150 stars bring you:
For 50 stars you get a cup of brewed coffee or hot tea.
You can redeem 150 stars for a craft drink like a latte or cold brew.
You can earn one to three free drinks by linking your rewards accounts. Regardless of your current personal financial situation, freebies are always a win!
Can Loyalty Programs Help You Save Money?
If you are new to using loyalty and rewards programs, you may be wondering if they can save you money. The answer is yes.
By earning rewards, you can earn freebies. Instead of paying for a seat upgrade, a flight, an espresso or a cup of coffee, you could get it for free by redeeming earned rewards. This could help you keep more money in your bank account.
It's worth noting that these programs usually require you to spend money to earn rewards, and the most loyal customers have a better chance of maximizing their rewards.
You should never spend money you can't afford just to earn rewards. Before you buy a latte or a plane ticket, think about your financial goals so you don't risk getting into credit card debt.
But if you're already spending money on your favorite brands, it's probably worth joining their free rewards programs. If you're a Starbucks or Delta Air Lines fan, don't miss this unique opportunity to increase your reward potential.
Warning: The top cashback card we've seen now has an introductory APR of 0% through 2024
Using the wrong credit or debit card can cost you a lot of money. Our expert loves this top pick, which offers an introductory APR of 0% through 2024, an insane cashback rate of up to 5%, and all of it sort of with no annual fee.
In fact, this card is so good that our expert even uses it personally. Click here to read our full review for free and apply in just 2 minutes.
Read our free review