The Ghana Bioenterprise Innovations Partnership (GBIP) and the Ghana-Britain Partnership for Innovation and Entrepreneurship (GB-PIE) of Innovations for African Universities (IAU) have launched a handbook to guide young start-ups through the process of legalizing their businesses .
The handbook, entitled "A step-by-step guide to company registration for young startups", aims to simplify the process, which very often becomes an insurmountable hurdle for small businesses.
The development of the handbook was part of the action point for the two (2) projects aimed at equipping young and potential entrepreneurs with the knowledge and skills to turn their ideas into viable ventures.
Speaking at the event, project leader, Professor Desmond Omane Acheampong, pointed out that the handbook comes at a time when graduates are being urged to start their own businesses, as demand for labor has not increased in all sectors of the economy.
He also said that most students and graduates find the business registration process cumbersome and therefore shelve their ideas.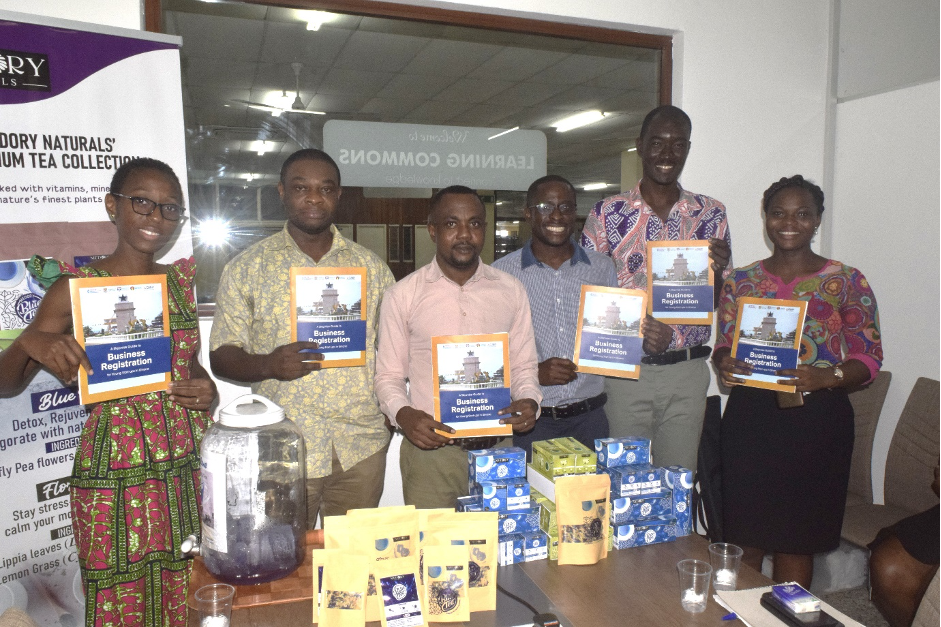 "Therefore, this handbook provides a step-by-step guide from choosing a company name to final inspection by a regulator," he said.
The document was developed by Medory Naturals, a Ghanaian start-up dedicated to developing, manufacturing and selling natural health products made from local plants.
This start-up received technical support from GBIP and GB-PIE to regulate its business, improve packaging and branding and promote its products as part of a translator acceleration program.
Medory Naturals director, Dr. For her part, Ama Kyeraa Thomford explained that the handbook is based on Medory's practical experience in the business registration steps and is therefore relevant for all young start-ups.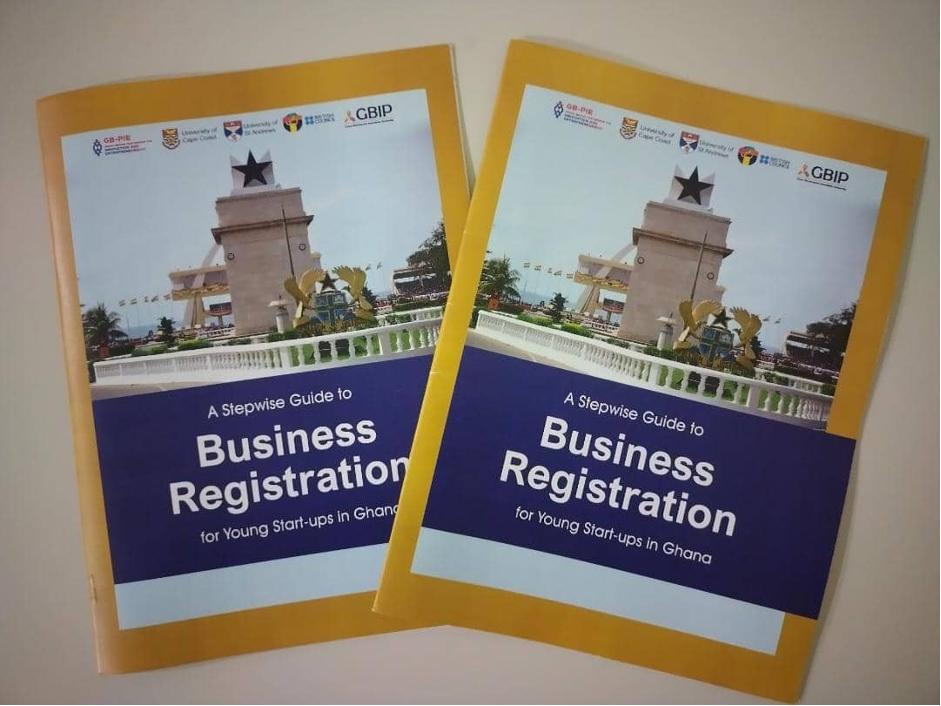 The introduction of the handbook occurred with the introduction of Medory Naturals' herbal teas to the university community. The two products presented at the event, Medory Blue Tea and Medory Flora Tea, are formulated from some local medicinal plants.
The products are indicated to invigorate and relieve stress. They cater to people of all ages, especially those looking for healthy alternatives to the sugary and caffeinated drinks common in the Ghanaian market.
The event, held at the University of Cape Coast's Sam Jonah Library, was attended by team members from IAU project partners, faculty, students and teaching assistants from the university community. Partners of the IAU projects are the University of Cape Coast, the University of Health and Allied Sciences and the University of St. Andrews, Scotland-UK.
Were present Professor Desmond Omane Acheampong – Dean of SAHS, UCC, Chair; dr Francis Ackah Armah – Senior Lecturer, Institute of Biomedical Sciences; dr Ama Kyeraa Thomford – Senior Lecturer, Institute of Biomedical Sciences; and dr Richael Odarkor Mills – Lecturer, Institute of Biomedical Sciences.
The rest is; dr George Ghartey-Kwansah – Lecturer, Institute of Biomedical Sciences; dr Kwame Kumi Asare – Research Fellow, University of Cape Coast; and dr Kwesi Prah Thomford – Lecturer, Department of Pharmacognosy and Herbal Medicine.