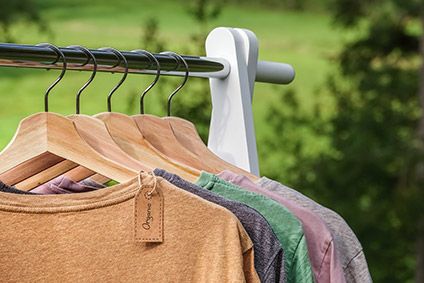 Published by the British Retail Consortium, the used and second-hand policy was developed by a group of retailers, resale platforms, charity dealers and other industry experts.
The policy outlines the steps retailers can take to comply with circular economy principles. By following this circular model, retailers will continue to drive the strides they have already made to extend the lifecycle of the products consumers buy, the BRC says.
"We are pleased to introduce our first voluntary policy on used and loved items," said Helen Dickinson, Executive Director of the BRC. "As more people look for ways to shop sustainably, especially with the rising cost of living, selling second-hand items in-store and online can encourage sustainable behavior at affordable prices and take us one step further towards a circular economy.
"Retailers recognize the role they can play in helping their customers shop more eco-friendly, and we hope this policy will help many on their sustainability journey."
For clothing, shoes, home furnishings and other items, retailers can promote resale markets and platforms; use of rental and rental subscription services; and offer product exchange, upcycling, and repair programs instead of throwing items away.
The policy emphasizes the importance of quality controls that clearly inform the customer of the condition of the item. It also makes it clear that its aim is not to promote the circulation of perfect items, but rather to circulate all items, safe in the knowledge that buyers and sellers have the same level of information and the same expectations as to their condition.
The release comes to mark the charity Oxfam, which is celebrating its 'Second-Hand September', which encourages people to shop exclusively second-hand for 30 days throughout September.
With an estimated £140m (US$150.3m) worth of clothing going to landfill every year, according to WRAP, and 88% of people want brands to help them live sustainably, according to GlobalData , the BRC and its members reaffirm their duty of care to their customers and their responsibility to ensure more circular economy principles are upheld.
The directive has already been welcomed in Westminster and Holyrood, with Dr. Lisa Cameron MP and Maurice Golden MSP tabled motions of support in their respective parliaments.
The long-term goal of the BRC is to limit and ultimately end the unnecessary landfilling of items and keep them in circulation longer so that more people can use and love them. The BRC is already working with retailers on their journey to Net Zero through their Climate Action Roadmap. Supported by over 80 major retailers, it is the retail industry's commitment to zero carbon emissions from industry and the supply chain by 2040.
Murray Lambell, General Manager of eBay UK and contributor to the policy, said: "We all have a role to play in achieving a more sustainable future, and shopping differently is an essential part of that. At eBay, we're dedicated to changing the conversation about pre-loved shopping to help everyone make a difference, one at a time. That's why we've created a number of specialist centers such as Certified Refurbished and Imperfects and recently partnered with Love Island. But to bring about the big change we need, we need to work together as a broader industry, which is why we're so excited to help set standards for the fashion industry to become more circular, and the new Second-Hand Guideline to bring us to help in the transition to a more sustainable circular economy."
dr Lisa Cameron, MP for East Kilbride, Strathaven and Lesmahagow, Chair of the All-Party Parliamentary Group (APPG) on Textiles and Fashion, added: "It's great to see retailers taking responsible initiatives to create a more circular economy. This practical and detailed policy will support retailers, brands and resale platforms in keeping thousands of products in use longer, an important step towards their goal and ambition to limit and ultimately end items going to landfill. Parliament welcomes these guidelines and we hope to support further action by retailers to promote the circular economy in the future."