President Biden said at a press conference on Wednesday that he could not "guarantee" his administration would deal with the country's inflation problem.
Biden was responding to a reporter's question about what he would promise "in the next two years that will help turn the fund around in the midst of a recession."
"And, but what I can't do is, I can't guarantee that we're going to deal with inflation," Biden said. "But I think we can, we've already lowered the price of gas by about a dollar a gallon."
He added that the oil industry is "doing a lot of damage to the world."
BIDEN JOKS THAT TRUMP'S POLICY IS STILL 'STRONG'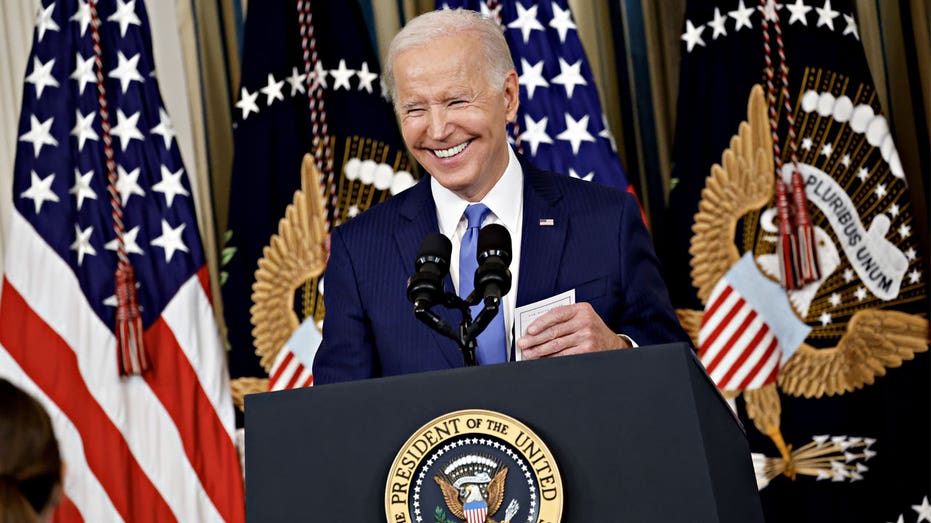 "They've made, six of them made more than a hundred billion in profits last quarter," Biden said.
In January 2021, when Biden took office, a consumer price indexa measure of everyday items such as fuel, food and rent, was rising at 1.4% per year.
2022 MIDTERM ELECTIONS: EVERYTHING
In September, prices rose by 8.2% year-on-year.
BIDEN HAS SWORN TO DIFFERENT 'THINGS' OVER THE LAST TWO YEARS EVEN AS BIG PEOPLE SAY WE'RE LEARNING 'TO BE WRONG'.
Compared to the same period last year, core prices, which exclude food and energy, rose by 6.6%, the fastest increase since 1982.
Mr. Biden also pointed to inflation a day after the midterm elections, which he says the Democrats did well, saying that a red wave did not happen.
CLICK HERE TO GET THE FOX BUSINESS APP
"Although we don't know all the results, I still don't know everything, this is what we know – journalists and experts predict about giant red wave — didn't happen," Biden said.
FOX Business' Megan Henney contributed to this story.