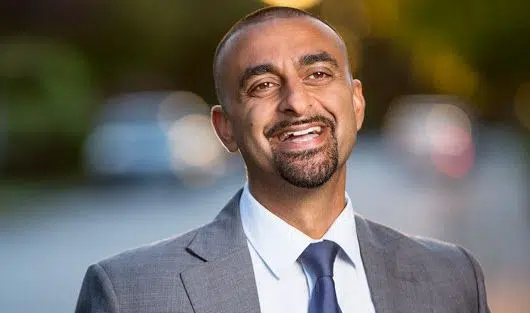 With phase two of a campaign in full swing to lure workers in BC and Ontario into relocating Alberta, British Columbia's labor secretary says he is not surprised by Alberta's premier's efforts.
Ravi Kahlon says he believes Premier Jason Kenney launched the "Alberta is Calling" campaign, which highlights "affordable lifestyles in Alberta," partly because of the 14,000 Albertans who moved to BC last year.
"We saw significant numbers of people from Ontario and other provinces, but the province from which we saw the largest net migration was Alberta."
"Last year net 100,000 people came to British Columbia, that's a record, we started collecting this data around 1962 and that's the highest number since 1962," he explained.
"I think Premier Kenney has seen people leave and he's doing what most Premiers should do when they start seeing large numbers of people leaving. He's trying to find ways to lure her back."
Phase two of the Alberta is Calling campaign includes advertisements and billboards aimed at attracting people to the province. However, Kahlon suggests that's a strategy that won't work.
"If you were selling a candy bar, ads would work, but you're talking about a big change in people's lives."
While Kahlon acknowledges that housing prices in "parts of British Columbia" are a challenge, he suggests they haven't seen people leaving the province because of it.
"We've seen a lot of people move from Metro-Vancouver to one of the suburban communities or smaller communities throughout British Columbia," he said.
Kahlon credits protecting workers, and BC's strong economy has helped attract and retain skilled workers.
"One of the most important things I think is that we (BC) put in strong protections for the workers, we brought in 5 paid sick days and no other province has matched that," he said.
"All of these things help attract people and honestly we need to keep attracting more people because we already have more jobs than people and we know that's going to be a challenge for years to come."
Asked if BC would consider running a campaign similar to Alberta is Calling, Kahlon says, "BC has been calling for the last few years."
"And people picked up and responded, so we're hoping to continue that work. We will not rely on the advertising campaigns, but we do rely on the good work that has been done here in British Columbia to be known."