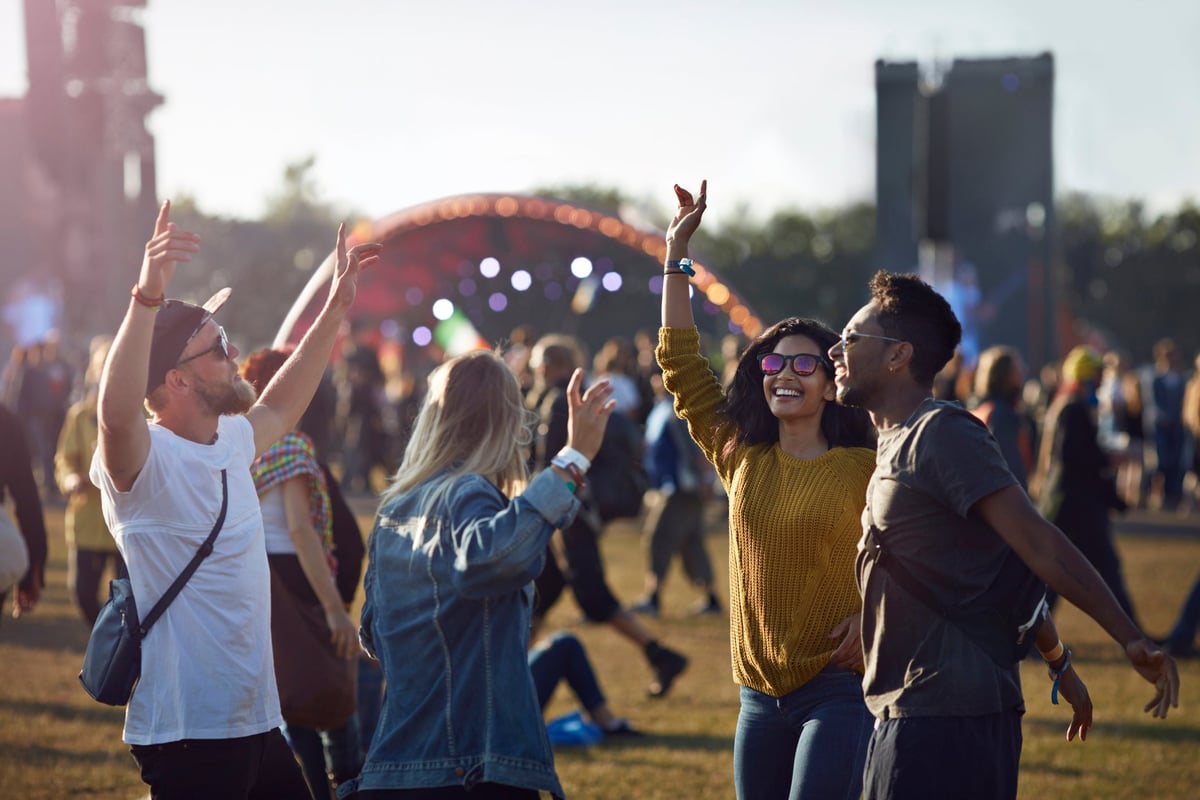 Adults can now buy hearing aids for mild to moderate hearing loss without a prescription or exam.
---
Important points
Nearly 30 million US adults could benefit from hearing aids.
But many Americans don't use them for financial reasons.
Beginning October 17, adults will be able to purchase inexpensive, over-the-counter hearing aids.
---
Hearing aids make it easier for people of all ages to hear better. But many Americans put off hearing aid purchases for financial reasons. Fortunately, a recent change in FDA rules will make it easier for Americans to get the hearing aids they need at a cheaper price.
Nearly 30 million US adults could benefit from hearing aids, according to the National Institute of Deafness and Other Communication Disorders. But many Americans ignore the need because they worry about the overall cost they will pay.
In August 2022, the FDA announced a final rule to help more American adults get the hearing aids they need more easily and affordably.
Discover: This credit card has a rare $300 welcome bonus
More: These 0% introductory APR credit cards made our leaderboard
The rule allows hearing aids for people with mild to moderate hearing disabilities to be sold at online and in-store retailers without a prescription and without an examination or fitting. Adults over the age of 18 can purchase these devices without a prescription.
Unfortunately, some Americans will not benefit from this change. Adults with severe hearing loss and children under 18 still need a prescription for hearing aids.
You can buy hearing aids for as little as $199
Beginning today, October 17, Americans can purchase over-the-counter hearing aids from well-known retailers. Some major retailers have already outlined their prices for these products.
Here's what you can expect to pay:
Walgreens offers hearing aids priced at $799 per pair.
Walmart offers hearing aids ranging in price from $199 to $999 per pair.
CVS offers hearing aids ranging in price from $199 to $999 per pair.
If you're struggling with mild to moderate hearing loss, it may now be more affordable to get the help you need. It's a good idea to compare products and prices before making a decision.
While some retailers already have several affordable models on offer, other retailers may later offer affordable hearing aids. It's worth checking retailers throughout the month to see if additional products are being offered.
How much money will Americans save?
According to the FDA, Americans can expect savings of around $1,438 per unit as a result of this recent rule change. For many, the savings could help expand their budget to cover other important everyday expenses.
Individuals with minimal or no health insurance coverage can still get the help they need without worrying about the potential cost of an exam and without having to make an adjustment on top of the cost of the device.
Don't neglect your health
Your health is important. Even if you avoid seeing a doctor because of money worries, it could endanger your health. Some health problems can get worse quickly if ignored, and could become more expensive to treat.
If you have other medical care needs that you have previously ignored, consider looking for inexpensive community resources. You may be able to get help covering the cost of care by visiting a community health clinic or by getting free health screenings.
Check out our personal finance resources to find other ways to save money in your daily life.
Warning: The top cashback card we've seen now has an introductory APR of 0% through 2024
Using the wrong credit or debit card can cost you a lot of money. Our expert loves this top pick, which offers an introductory APR of 0% through 2024, an insane cashback rate of up to 5%, and all of it sort of with no annual fee.
In fact, this card is so good that our expert even uses it personally. Click here to read our full review for free and apply in just 2 minutes.
Read our free review